Otolaryngologists-head and neck surgeons have suggested that performing tonsillectomy among patients who present with neck metastases from an occult primary tumor can identify a high percentage of primary tumors-an even better success rate in locating the malignancies than can be obtained with deep tonsil biopsy.
The overall yield of finding occult primary carcinoma in the tonsil was 3.2 percent for deep tonsil biopsies versus 29.6 percent for tonsillectomies, said Joshua D. Waltonen, MD, Assistant Professor of Otolaryngology at Wake Forest University in Winston-Salem, NC.
Identification of the primary tumor site allows for precise treatment planning, and may obviate the need for wide-field radiation therapy, he said in his presentation at the 111th annual meeting of the Triological Society.
A Retrospective Review
Dr. Waltonen and his colleagues at the James Comprehensive Cancer Center at Ohio State University in Columbus reviewed charts of patients presenting with occult primary head and neck cancers over a 10-year period, reviewing records from January 1997 through June 2007 among patients diagnosed with metastatic cancer of the neck with an unknown primary origin.
The record review identified 122 patients-90 of whom were men-between the ages of 31 and 88 years, with a median age of 56 years. About 92% of the patients were diagnosed with a squamous cell cancer, and the other 8% of the patients were diagnosed with poorly differentiated carcinoma. The retrospective study excluded cases of nonsquamous histology.
In the study, Dr. Waltonen compared success in locating the primary tumors between patients who underwent a tonsil biopsy and those who had a tonsillectomy. We are unaware of any studies that compare these methods, so we set about to perform our retrospective study, he said.
About 81% of the patients had already undergone computed tomography (CT) scans; about 7% had magnetic resonance imaging; 26% had undergone positron emission tomography (PET); and 21% of the patients had a PET-CT fusion scan performed-without any of the imaging modalities being able to locate the primary tumor. Panendoscopy was also performed in all the patients, but again the primary tumor remained elusive.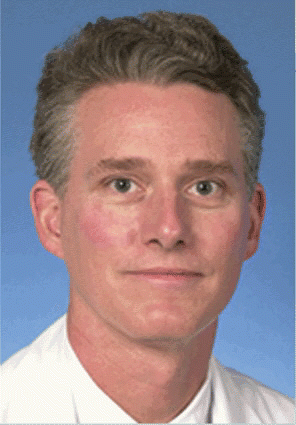 The theoretical risk of bilateral tonsillectomy is twice that of unilateral tonsillectomy.
-Mark Weissler, MD
In addition to the imaging studies, the patients also underwent multiple biopsies. All patients had bilateral biopsies of the nasopharynx, tongue base, and hypopharynx, Dr. Waltonen said. The patients' tonsils were addressed according to the preferences of the attending physicians. The biopsies were all performed under the same anesthesia procedure.