Patients who were allowed to test drive a vocal fold injection-and who later decided on a permanent augmentation-found that the trial treatment translated in positive outcomes, researchers have found.
The increase in choices of available injection materials and the increase in office-based injection procedures have created an opportunity for innovation in the area of vocal fold injection, said Thomas L. Carroll, MD, Visiting Clinical Instructor in Laryngology and a fellow in the care of the professional voice at the University of Pittsburgh Voice Center, who reported his results at the 88th annual meeting of the American Broncho-Esophagological Association.
In delivering the Steven D. Gray Resident Award honorable mention paper during the Combined Otolaryngology Spring Meeting, Dr. Carroll said that all 10 patients who decided on a permanent augmentation based on the trial vocal fold injection procedure reported a beneficial outcome.
We have found that trial vocal fold injection is a useful tool in the management of patients when the benefit of permanent augmentation is unclear, Dr. Carroll said. Although our retrospective review is by nature primarily descriptive and further prospective data are needed, in our series, trial vocal fold injection appears to be effective in predicting a positive response to per manent vocal fold augmentation when the response to the trial injection was favorable.
Indications for Trial Vocal Fold Injection
Dr. Carroll suggested there are three primary indications for trial vocal fold injection:
In patients where lack of tone is an issue, trial vocal fold injection can determine if bulk alone improves the voice.
When a patient is hesitant about a permanent procedure, a trial injection can offer the patient a chance to experience what augmentation can do for the voice.
In patients with concomitant dysphonia and dysarthria, it is often hard to determine what proportion of the overall communication disability is due to dysphonia.
Other specific uses for trial vocal fold injection can guide future surgical decisions, including the need for adjunctive procedures. This would include infraglottic augmentation for vocal fold level mismatch or the need for an arytenoid procedure, Dr. Carroll said.
The use of both permanent and temporary vocal fold injection materials and techniques are well known, he said. In an effort to describe what is likely an already a commonly used technique, we proposed to define trial vocal fold injection as the use of a temporary injectable material in a dysphonic patient when the benefit of a permanent phonic augmentation is unclear. He said that the dysphonic patients to be studied are those whose condition is caused by paresis and/or atrophy.
Study Findings
In performing his study, Dr. Carroll and colleagues explored the University of Pittsburgh surgical database to identify those patients who received a trial vocal fold injection. We did include patients with comorbid voice disorders, such as scar, dysarthria, and spasmodic dysphonia, he said. The exclusion criteria included paralysis or immobility, isolated scar, and trauma. Two hundred forty-four patients were identified; patients who received a permanent vocal fold injection were excluded.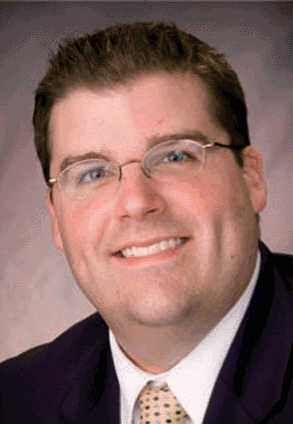 The trial injection numbers reveal that a better result more often leads to the patient going on to a permanent augmentation. All patients who eventually went on to a permanent procedure had a good subjective final result.
-Thomas L. Carroll, MD
Our review uncovered that 10 percent of all patients-a total of 25 individuals-who received a temporary injection of injectable material received that injection for trial purposes, he reported. This reflects the specific and infrequent use of trial vocal fold injection in our practice.