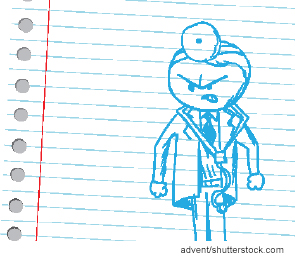 Scenario: As an otolaryngologist-head and neck surgeon with a significant hospital surgical practice, you agreed last year to become the chair of the hospital's surgery department. The surgery department is quite large, with 82 actively practicing surgeons of all specialties. While you personally know the majority of the surgical staff owing to your long tenure at the hospital, there are some new surgeons with whom you have not yet developed a relationship. Taken in aggregation, the surgical staff physicians are felt to be quite professional in their clinical activities, and few problems came up with them in the first year of your chairmanship of the department.
Over the past two months, however, you have had an alarming number of complaints about two surgical staff members. One of them is relatively new to the surgical staff, while the other surgeon whose actions have generated complaints has had a long career at this hospital. The complaints regarding the two physicians have come from a variety of sources, including patients, hospital staff members, administrators, and fellow physicians.
Complaints about the older surgeon have focused on poor bedside manner, testiness in the operating room, unusual and erratic/inappropriate behavior, and inadequate pain management for patients. He has been observed to provide very little time for post-operative patients during hospital rounds and to dismiss their requests for additional pain medication. In the operating room, he tends to be gruff and demanding and often has inappropriate conversations with his friend, the anesthesiologist. This behavior has also caught the attention of the hospital chief of staff, who is a hospitalist and very engaged in patient-physician interactions. The surgeon's behavior is puzzling because, previously, his professional behavior was excellent. A few of the complaints have also indicated that he had alcohol on his breath at various times in the hospital setting.
The complaints about the younger surgeon are a bit different, primarily centering around an arrogant attitude toward patients and hospital staff members (nurses, technicians, and clerks) and an air of superiority toward patients who ask questions of the surgeon. She is unwilling to take the time to teach or even interact with the medical students and resident physicians who rotate through the hospital's surgical department, calling them "impossible to teach" and a "total waste of my valuable time." Observations by nursing staff indicate an unsympathetic approach to patients, a rapid dismissal of patient questions regarding the surgery and post-operative plan—"just leave the thinking and planning to me; I'm the surgeon, not you"—and generally condescending attitude. She is said to brush off patient care inquiries from nurses with "I'm the surgeon, not you, so just follow my orders."