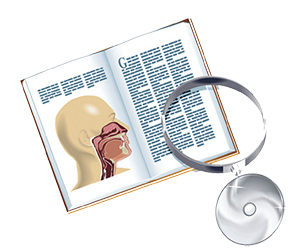 Background
In the United States and other developed countries, approximately one to two children per 1,000 have moderate to profound bilateral sensorineural hearing loss (SNHL). SNHL can be broadly classified as hereditary, acquired, or idiopathic. Up to 35% of children with SNHL have a history suggestive of acquired environmental etiology. Physical examination can reveal dysmorphic features suggestive of syndromes that are associated with SNHL. However, in the majority of children, history and physical examination alone will not reveal the cause of SNHL. The practitioner is then faced with a plethora of diagnostic options to determine the etiology of the SNHL.
In addition to a complete history, physical examination, and audiometric testing, the evaluation of bilateral pediatric SNHL has typically included a comprehensive battery of laboratory tests, radiologic studies, electrocardiogram (ECG), and more recently, genetic testing, as well as ophthalmology evaluation and referral to a clinical geneticist. The necessity of exhaustive testing remains controversial, and recent studies have demonstrated that a sequential diagnostic algorithm is sensitive and clearly more cost-effective than a comprehensive testing approach.
Best Practice
After undergoing a thorough history, physical, and audiologic evaluation, children with bilateral SNHL should be evaluated using a sequential diagnostic algorithm based on the degree of hearing loss. Initial testing of children with severe to profound bilateral SNHL should include GJB2 genotyping. If a GJB2 mutation is present, no further diagnostic testing should be undertaken unless clinically warranted. Children with lesser degrees of bilateral SNHL should initially be evaluated via imaging, with additional diagnostic tests determined by the imaging results. Laboratory testing should be obtained to exclude or confirm a suspected diagnosis. Further evidence is needed to provide an algorithm to guide the clinician in selecting appropriate laboratory testing. Ophthalmologic consultation should be recommended for all children with hearing loss, and genetics consultation is requisite for all children with positive genetic testing, family history of SNHL, or concern for syndromic or genetic abnormality. Read the full article in The Laryngoscope.