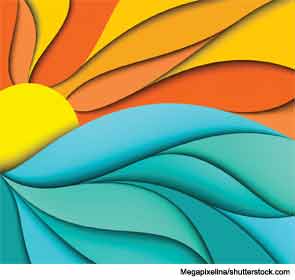 In February 2013, the Centers for Medicare and Medicaid Services (CMS) issued the long-awaited Physician Payment Sunshine Act (PPSA) final rule.
The PPSA, which was passed as part of the Affordable Care Act in 2010, mandates transparency within physician–industry relationships—namely, the disclosure of physician ownership and investments in health care manufacturers and group purchasing organizations (GPOs). Applicable industry manufacturers and GPOs are required to report certain financial relationships with physicians, their immediate family members and teaching hospitals. These reports are required to be submitted electronically to CMS on an annual basis, with the first report due on March 31, 2014. CMS will then post the reported information on a searchable webpage, which will be viewable by the public.
Who Needs to Report?
Physicians are not required to report their relationships with industry. However, "applicable manufacturers" and "applicable group practice organizations" are required to report financial relationships with physicians and their family members and teaching hospitals. In general, any entity that operates in the United States that is engaged in the production, preparation, compounding, propagation or conversion of a drug, device, biological or medical supply available under Medicare or Medicaid has a reporting requirement. Entities under common ownership (direct or indirect ownership of at least 5 percent by the same person or entity) with a manufacturer and providing "necessary or integral" assistance or support to the manufacturer relating to the product are also covered as manufacturers and have a reporting requirement. The GPO reporting requirements apply to any entity that operates in the United States that purchases, arranges for, or negotiates the purchase of a covered drug, device, biologic or medical supply for a group of parties, and not solely for itself.
A covered drug, device, biologic or medical supply is one that requires a prescription to be dispensed or for which the FDA requires premarket approval or notification, and that is eligible for payment by Medicare, Medicaid or the Children's Health Insurance Program (CHIP).
"Once the data are published and the dispute resolved, information cannot be modified until the following year."

—Steven M. Harris, Esq.
What Is Reported?
Manufacturers will be required to annually report direct and indirect payments or other transfers of value to physicians (other than the manufacturer's bona fide employees) and teaching hospitals. Manufacturers will also need to report any payments or transfers that are made to third parties at the request of or on behalf of a physician or teaching hospital.