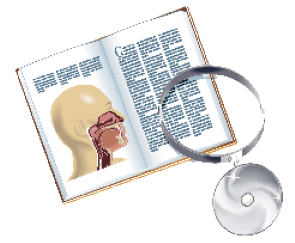 TRIO Best Practice articles are brief, structured reviews designed to provide the busy clinician with a handy outline and reference for day-to-day clinical decision making. The ENTtoday summaries below include the Background and Best Practice sections of the original article. To view the complete Laryngoscope articles free of charge, visit Laryngoscope.com.
Background
A ranula is a mucocele arising in the floor of the mouth, secondary to the obstruction of the salivary ducts of the sublingual glands. "Plunging" ranulas present as masses involving the submandibular triangle or other neck spaces, secondary to herniation of a portion of the sublingual gland through dehiscences in the mylohyoid muscle. The cervical component of a ranula is a pseudocyst lined by granulation or connective tissue that is without a true epithelial lining. Another hallmark feature of plunging ranulas is the lack of respect for tissue planes, often following the previous elevation of neck flaps or extending deeply into the soft tissues and fascial planes of the neck. Ranulas may result from any type of traumatic or iatrogenic injury to the sublingual gland or its ducts.
Ranulas uniformly arise from the sublingual gland, which constitutively secretes saliva with high protein content. A ranula will increase in size when lymphatic drainage and clearance by macrophages recruited in the inflammatory response are insufficient to keep pace with the extravasation of mucous. Spontaneous regression has been reported, and some authors suggest deferring surgery until the lesion has been present for six months, particularly in recurrent cases where the diagnosis is clear.
| | |

Next →

|
Single Page