The study was a retrospective chart review covering the period from January 1998 to December 2003. The quality measures they set out were whether tumor size-lymph nodes-metastases (TNM) staging was assigned before treatment; whether the margin status was documented and acknowledged by the surgeon; whether selective neck dissection was performed when the depth of the invasion of the primary tumor was more than 4 mm; and whether referral was made to the radiation oncology department for adverse pathologic factors such as perineural invasion.
They found that, for the most part, compliance in these areas was good. Pretreatment TNM staging was documented in 90.5% of the 116 cases. The margin status was documented in the report and acknowledged by the physician in 99.1%. The guidelines for selective neck dissection were followed in 88.7% of the cases, and referral for adverse findings in the pathology report was made in 98.2%.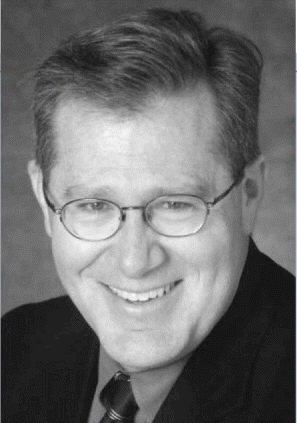 Listen not only as physicians and surgeons who really represent your patients, but listen as your patient, listen as the purchaser, and listen as the payer. Because you're the only one really capable of doing all that.

-Frank G. Opelka, MD
The researchers also assessed the adherence to 26 other practices. They found that smoking history was documented in 87% of the cases, the tumor size was described in 91.4%, and the tumor location was described in 96%.
In all 116 cases, the case was presented in a treatment planning conference, which Dr. Weber said was key. All our patients are presented in a multidisciplinary tumor conference, so we've had very good compliance with the guidelines, he said. And that's an important quality indicator for multidisciplinary care.
On the downside, the frequency of follow-up was lacking. Only 54 percent of our patients were actually seen four times a year per protocol in the first year, so there's room for improvement there, Dr. Weber said.
The review had proven valuable. Quality data provide a useful benchmark to evaluate the care provided to patients with early tongue cancer, he said.
Time Is Ripe for Quality Improvement Measures
Frank G. Opelka, MD, of the American College of Surgeons Health Policy and Advocacy Group and Professor of Surgery at Louisiana State University, has been working on quality improvement and patient safety measurement systems as part of the national health reform-efforts that have led to a call for national surgical clinical registries to be used to measure performance, analyze data, and generate meaningful reports for actionable quality improvement and public reporting. Such registries could merge with payer information to create robust programs for physician driven, evidence-based health care redesign, he said. Quality is a virtuous cycle that begins with measurement and moves through its various phases to create improvement, he said.