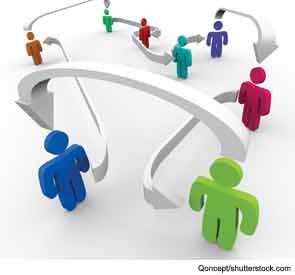 CHEER comprises 200 otolaryngologists, 100 audiologists and 50 speech pathologists around the country.
WASHINGTON—Conducting research based in your own medical practice can be a fulfilling pursuit, yielding findings that are much more practical and applicable to the real world than other kinds of research, said otolaryngologists with CHEER, a practice-based research network, during a panel here at the 2012 Annual Meeting of the American Academy of Otolaryngology-Head and Neck Surgery, held Sept. 9–12.
CHEER, which stands for Creating Healthcare Excellence through Education and Research, is designed to help doctors busy with daily clinical practice get research projects off the ground, acting as an information source and, in some cases, a source of funding. The group comprised 12 academic sites and 12 private practice sites throughout the country, totaling 200 otolaryngologists, 100 audiologists and 50 speech language pathologists.
The idea behind the program is to generate new, meaningful research that might not otherwise have happened, the network's staff says. "'Practice-based' means that we are going to focus on questions and priorities that are important to the daily practitioner," said David Witsell, MD, the principal investigator with CHEER and director of the Duke Voice Care Center in Durham, N.C. "That's where most of medicine is practiced. Most of otolaryngology is out in the community and, to do real practice-based research, we need to involve the practitioners and understand their priorities, questions and problems."