Despite much belief to the contrary, tobacco control has been a major public health success over the last four decades. The number of adult American smokers has dropped from 42% in 1965 to 21% in 2004 and currently 58% of adults have never smoked. As a direct result of these changes, the incidence and mortality rates for head and neck cancer have steadily declined over at least the last 15 years. What impact will this trend have on the field of head and neck oncology? Will the field die out as a discarded cigarette does?
Moreover, most laryngeal and oropharyngeal cancers are curable today with chemoradiotherapy, and targeted therapy has the promise of further improving disease control. Does this improvement in treatment also mean a death knell for head and neck surgery? More and more otolaryngology residents seem to have lost interest in head and neck surgery as well, with more fellowship positions available than we can fill. Is there even going be a need to train head and neck surgeons in the foreseeable future?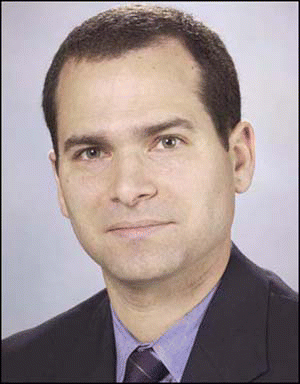 Dr. Sturgis, an ENToday Editorial Board member, is Associate Professor of Head and Neck Surgery and Epidemiology at the University of Texas M.D. Anderson Cancer Center in Houston.
The answer is unequivocally YES, but the question remains—how should they be trained?
The Academic Mission
The mission of academic head and neck surgery is clear: to deliver the highest possible quality clinical care for the head and neck cancer patient, to conduct and promote head and neck oncologic research, and to educate future leaders in the field. To this aim, we must provide outstanding surgical care and facilitate the ultimate in multidisciplinary management of our patients.
Furthermore, we must strive to develop and implement innovative approaches to the prevention, detection, treatment, and rehabilitation for malignancies of the head and neck region. Finally we must not lose sight of our obligation to nurture and shape future leaders who will improve the care of head and neck patients and minimize the impact of these diseases on society. This obligation continues for three principal reasons, which also require the traditional paradigm of head and neck surgery training to evolve into something beyond its present scope and breadth.
Ongoing Need for Skilled Head and Neck Surgeons
1) The need to provide quality training and to produce competent head and neck clinicians remains.
Tobacco and alcohol use will never be eliminated; in fact, the absolute number of smokers has remained relatively constant over the last 40 years at approximately 50 million. Additionally, about 45 million Americans are former smokers, and as with our colleagues in thoracic oncology and surgery, we may expect to see more cancers arising in former smokers than current smokers.