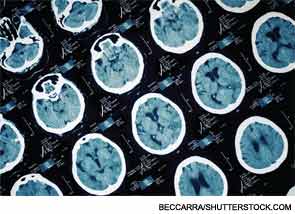 Christine Gourin, MD, is still haunted by a clinical case involving a woman diagnosed with HPV-related cancer of the tongue.
Dr. Gourin, associate professor of otolaryngology and director of the clinical research program in head and neck cancer at Johns Hopkins University in Baltimore, said the woman was asymptomatic after being treated with chemoradiation for her cancer. Nevertheless, Dr. Gourin and other physicians ordered PET/CT surveillance scans at regular intervals to assure themselves that the tumor was really gone.
Coughing fits caused the patient to aspirate fluid into her lungs, which showed up on the scans as abnormalities that prompted her doctors to order biopsies. Those biopsies, in turn, led to significant complications. On one occasion, she was admitted to the hospital with a chest tube. On another, a non-diagnostic biopsy led doctors to open her chest for diagnosis.
When the woman's cancer eventually returned, she detected it herself by noticing a new pain in her mouth. "So all the surveillance imaging didn't do any good," Dr. Gourin said. "It was the patient who picked up her recurrence."
A few years ago, clinicians routinely repeated PET/CT imaging studies at regular intervals after treating patients for head and neck cancers. Physicians like Dr. Gourin, however, are now challenging protocols that they see as wasteful, unnecessary and even potentially harmful. "Frankly, when you do pick things up that the patient wasn't aware of, like lung metastases, you don't have very much to offer," she said. "We don't prolong life— and don't even necessarily improve the quality of life—by looking for trouble early." Although prices vary widely by institution, PET/CT scans can easily cost three times more than a CT scan. "The cost question needs to be raised, because we need to be better stewards of our resources," Dr. Gourin said.
Other physicians, such as Barton F. Branstetter IV, MD, chief of neuroradiology at the University of Pittsburgh Medical Center, maintain that a retreat from PET/CT use may be just as imprudent if not backed by sufficient evidence. The "constant flux" in how institutions are now approaching imaging surveillance—whether increasing or decreasing its use—is based more on hunches than on scientific data, he said. "We'd like to move away from guesses and preferences to scientifically backed effectiveness, because that's the way that all of medicine is moving," Dr. Branstetter said.
When monitoring for local or lymph node-based recurrence of head and neck cancer, nearly everyone agrees that the National Comprehensive Cancer Network (NCCN) guidelines seem reasonable, if vague: a post-treatment baseline imaging of the primary site within six months of treatment. Many clinicians also agree that a PET/CT scan is likely the best imaging method for patients with advanced stage cancer.