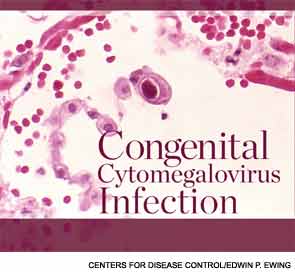 Because undetected hearing loss can have devastating consequences for child development, all 50 states have an early hearing detection and intervention program; 43 states, the District of Columbia, and Puerto Rico have mandatory newborn hearing screening. The effort seems to be paying off: Today, more than 95% of newborns born in the U.S. are screened for hearing loss shortly after birth, according to the National Institutes of Health (NIH).
Should we be doing more? Screening, while important, is only the first step in detecting and treating hearing loss, and NIH data suggest that as many as half of all infants who do not pass a newborn hearing screening are lost to follow-up. Furthermore, some infants who pass their hearing screening will go on to develop hearing loss in the early years of their lives.
"We know that at least two out of every thousand babies are born with a permanent hearing loss," said Daniel Choo, MD, director of pediatric otolaryngology-head and neck surgery at Cincinnati Children's Hospital Medical Center in Ohio. "By 6 years of age, six per thousand kids have hearing loss."
According to the American Academy of Pediatrics, congenital cytomegalovirus (CMV) infection is the most common non-genetic cause of sensorineural hearing loss (SNHL) in children. Importantly, congenital CMV infection has also been proven treatable.
Utah is the only state that has passed a CMV public education and testing law, which went into effect in July 2013. The law, which states that infants who fail two newborn hearing screenings should be tested for congenital CMV before 21 days of age, also requires medical practitioners to talk to parents about the potential sequelae of CMV infection and inform them of available treatment options.
Should other states follow Utah's lead? Is it time to add CMV testing to our arsenal of hearing screening and preservation procedures?
If you're going to screen for CMV, one should really consider screening every newborn, not just those with identified hearing loss. The issue is whether this approach would be considered cost-effective.—Diego Preciado, MD, PhD
The CMV–SNHL Link
Congenital CMV infection can cause a host of health problems, or none. Symptoms may be apparent at birth, but most commonly are not. According to the NIH, only about one in 10 infants with a congenital CMV infection has symptoms at birth; symptoms may include retinal inflammation, jaundice, microcephaly, liver and spleen enlargement, and rash.
Approximately 90% of babies born with symptomatic congenital CMV will develop neurologic abnormalities, vision loss, and/or hearing loss. Ten percent of infants with asymptomatic congenital CMV will go on to develop neurologic abnormalities, vision loss, and/or hearing loss, which means that some newborns who appear perfectly healthy will develop CMV-associated hearing loss.