Additionally, unlike TORS, the TLM system was designed for use in the mouth. With TORS, he said, "you're using a primary platform that was made for the chest and was used primarily in the belly, and it's not ideal."
He added that the specialty's focus on TORS needs to be evaluated periodically, as the instrument has not changed a great deal since otolaryngologists started doing these cases in 2006 and 2007.
Another advantage with TLM is that the surgeon is at the head of the patient, not across the room, which allows him or her to be closer in the event of a problem.
He said the 3D images of the robotic system are "fantastic," but the resolution is not as sharp as an operating microscope. Physicians who think they see
better with the robotic system feel this way in part because they "didn't cut their teeth under a microscope."
In terms of cost, though, there's no comparison, he said. "Even if you don't have a microscope, a laser or any laryngoscopes in your hospital, you can be up and running for $300,000" with TLM, he said. "A robot's going to run you $2.25 million before you can do any training or buy your first disposable instrument." At Dr. Hinni's hospital, there are three robots, which cost the same as a new OR, he noted, and only support a fraction of the surgeons.
All that being said, "it's all transoral surgery," he added. "These techniques are not mutually exclusive; they will be evolving together. I often do robotic surgery with a laser, and 15 years from now we're going to be doing things quite a bit differently than we are now, I'm sure."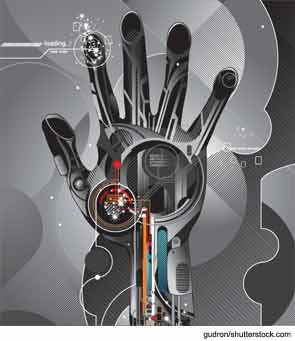 One panelist said it may be easier to learn TORS than TLM.
Computer-Assisted Surgery vs. Image-Guided Surgery
Marvin Fried, MD, chairman of otolaryngology-head and neck surgery at Albert Einstein College of Medicine/Montefiore Medical Center in New York City, said that there are 14 million annual clinic and emergency room visits for chronic rhinosinusitis per year and more than 350,000 endoscopic sinus surgeries, making computer-assisted surgery (CAS) versus image-guided surgery (IGS) a critical topic.
Dr. Fried has been interested in navigation and image guidance for a long time, he said, but, largely for the sake of the debate, said that computer-assisted endoscopic sinus surgery probably still can't be considered the standard of care, simply because the evidence doesn't exist to support it as such.