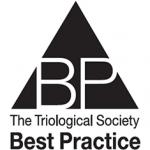 TRIO Best Practice articles are brief, structured reviews designed to provide the busy clinician with a handy outline and reference for day-to-day clinical decision making. The ENTtoday summaries below include the Background and Best Practice sections of the original article. To view the complete Laryngoscope articles free of charge, visit Laryngoscope.
Background
Preventing surgical site infection (SSI) is critical for surgical success and patient well-being. Efforts to decrease healthcare costs and the burden of antibiotic resistance relies partly on management of this potentially avoidable complication. Many patient-specific factors contribute to the risk of SSI. In the head and neck, these include the type of surgery (i.e., clean-contaminated, involvement of the upper aerodigestive tract), surgical factors (i.e., duration, operative blood loss), patient comorbidities (i.e., tobacco use, poor nutrition), and previous radiation and/or surgery. Perioperative skin preparation is entirely at the discretion of the surgeon and it is the ideal target for reduction of preventable SSI. In response to this need, the World Health Organization developed key research questions and evidence-based guidelines for the prevention of SSI by targeting systematic reviews with SSI and SSI-attributable mortality as primary outcomes. A broad range of measures were investigated and vetted by an expert panel to be implemented in the perioperative period. This review further examines these guidelines and current evidence for preoperative antiseptic bathing, methods of hair removal, and type of skin preparation (see Table 1, below).
Best Practice
The ideal methods of skin preparation to reduce SSI in the head and neck consist of no hair removal, or if absolutely necessary, immediate presurgical removal with clippers. Routine preoperative bathing with antiseptic solutions is not recommended. Chlorhexidine has superior ability to reduce bacterial contamination and SSI. Its use is limited in head and neck procedures due to potential ocular and ototoxicity (Laryngoscope. 2018;128:1987–1989).