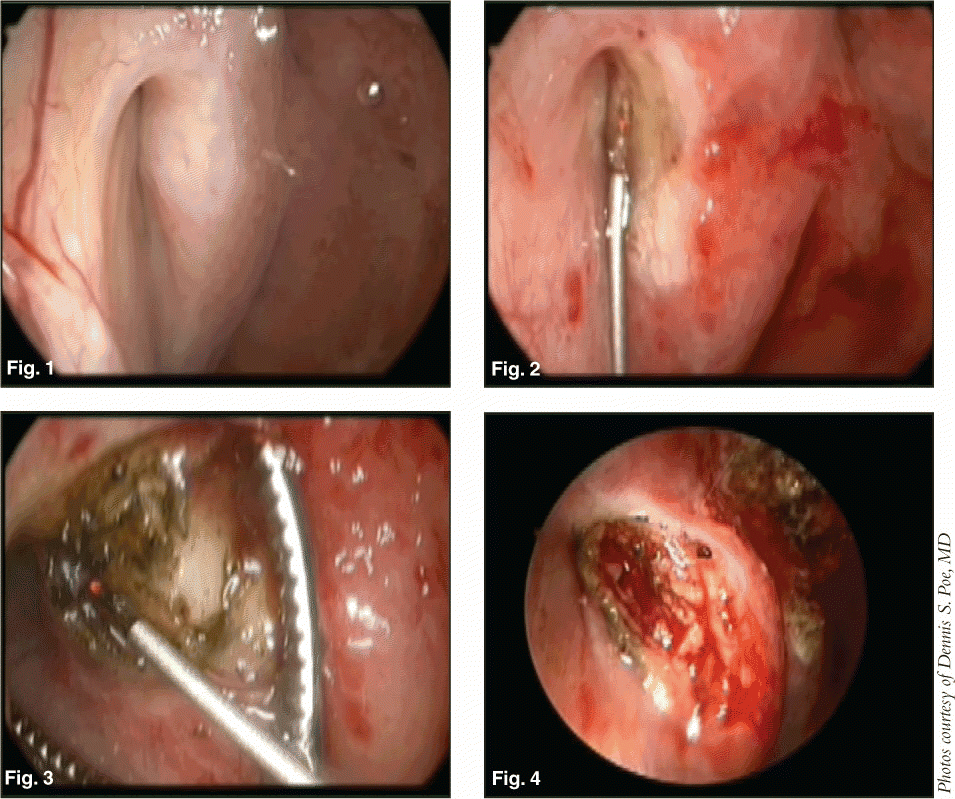 click for large version
Fig. 1. Preoperative transnasal endoscope view of right eustachian tube orifice before eustachian tuboplasty. The valve mucosa is thickened, especially on the anterolateral wall adjacent to the posterior cushion (torus tubaris).Fig. 2. Initial debulking for mucosa and submucosa is done on the anterolateral wall with cautery and a KTP laser.Fig. 3. Submucosal debulking is done higher inside the valve, sparing the mucosa to avoid cicatrix formation.Fig. 4. Completed eustachian tuboplasty.
Eustachian Tuboplasty
Although it is too early to tell with certainty, researchers are hoping eustachian tuboplasty will reduce the need for tympanostomy, said Dr. Michaelides.
|

← Previous

| | |

Next →

|
Single Page