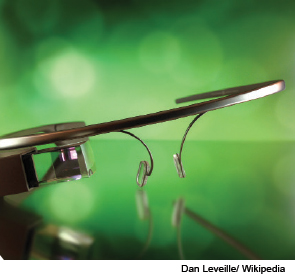 Sagar Patel, MD, a resident in the department of otolaryngology at the Barbara Ann Karmanos Cancer Insitute and Wayne State University School of Medicine in Detroit, had a feeling that Google Glass might be able to improve patient care.
He persuaded his bosses to purchase a couple of pairs—for $1,500 each—and he and his colleagues started exploring what "the Glass," as it's called, is capable of. "Most of it was initially done just walking around wearing it and testing it out on each other," Dr. Patel said.
He started imagining the possibilities, but actually getting ideas incorporated into the hospital was "a huge endeavor," he said. "We're essentially going to the technology teams and the lawyers of the hospital, and they're all looking at each other" wondering about whether a video created with Glass would become part of the medical record, how to protect patient privacy, and other sticky issues.