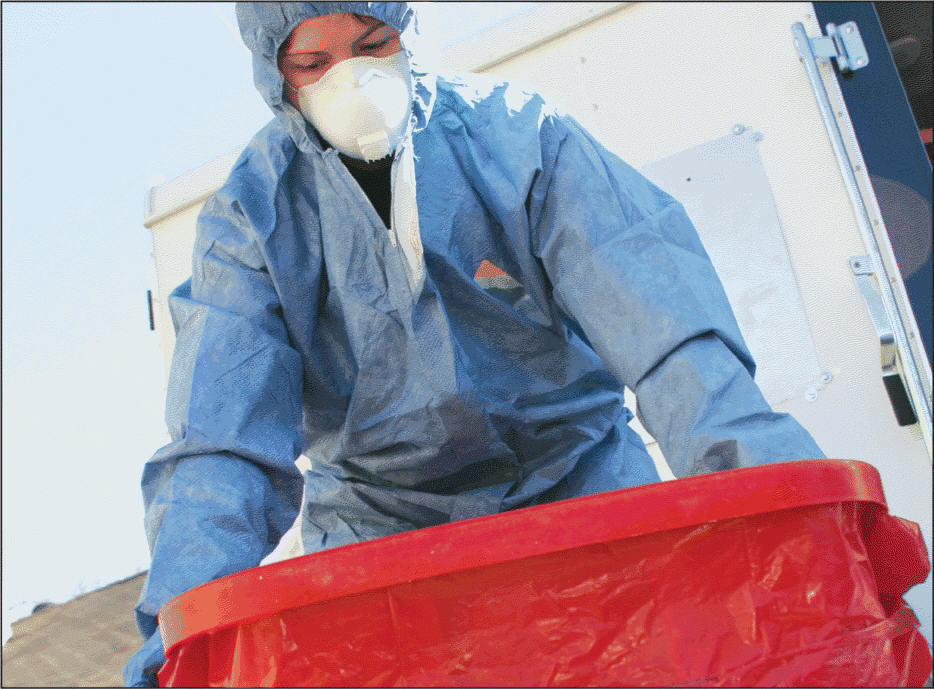 click for large version
Figure. Although some hospitals reportedly put 70% of all their waste into biohazardous waste treatment, the CDC says that only 2% to 3% of hospital waste needs to be disposed of as infectious waste.
Collectively, physicians have either been unaware of, or indifferent to, the incongruence between our guiding ethical principle of taking care not to harm patients or put them at risk, and the environmentally irresponsible behavior that pervades an industry in which we are key players, he said.
Waste and inefficiencies in hospitals not only adversely affect public health, but are also costly-yet there are greener, viable, economical alternatives available. As examples of waste, Dr. Cotton listed disposable medical equipment; inefficient lighting, heating, and cooling systems; and overconsumption of water. Then there are the toxic chemicals used in cleaning, disinfection, and pesticides. It's time to figure out what alternatives are available, he asserted.
Some Sources of the Problem
Hospitals purchase items that are toxic and ultimately have a negative effect on the health of patients, workers, communities, and the ecosystem. Indeed, hospitals generate thousands of tons of toxic waste that affect the land, air, and water, Dr. Cotton said.
Pages: First | ← Previous | 1 |2 | 3 | ... | Next → | Last | Single Page