Clinton-approximately $110 billion
Edwards-$90 to $120 billion
Obama-$50 to 65 billion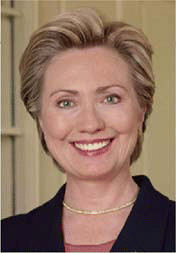 Hillary Clinton would offer a health-choices menu of private insurance options, a refundable tax credit so working families could buy health coverage, and a health care tax credit for small businesses.
The Other Democrats Weigh In
The other Democratic Party candidates agree with the concept of mandatory insurance.
Senator Joe Biden seeks to cover all children under age 18 and expand coverage for the most vulnerable members of society. To cover his proposals, he would allow tax cuts to expire for those in top earnings brackets, keep the inheritance tax, use efficient Internet technology, and use savings from an end to the Iraq war to help pay for his program.
Senator Chris Dodd would require employers to provide insurance or pay into a Health Care General Fund. Individuals not covered by employers would be required to purchase insurance from the fund. He would use health Internet technology to help cover costs.
Pages: First | ← Previous | ... | 4 |5 | 6 | ... | Next → | Last | Single Page