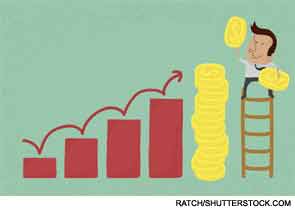 "Compensation models should be designed to meet new patient care accountability standards … and retain existing otolaryngologists."
Compensation is becoming a more critical issue for otolaryngology practices in evaluating both their current and potential employment opportunities. Ongoing payment reform and consolidation in health care is forcing practices to face the reality that they may have to reconsider the way they compensate their physicians.
Practices risk becoming less profitable and losing their competitive edge if they do not understand and consider all available compensation models. Many new models are already being offered by hospitals that are actively recruiting otolaryngologists through direct employment and practice acquisitions. Practices that do not offer attractive compensation models will likely find it difficult to retain their existing physicians, costing the practice real money in terms of lost revenues, higher recruitment fees, increased legal fees, increased training costs and lost referral sources.
Physician Compensation Models
There are essentially four basic physician compensation models:
100 Percent Straight Salary: One of the most common physician compensation methodologies is a 100 percent straight salary guarantee. Straight salary is easy to administer and paid in accordance with the practice's regular payroll policy. This methodology, however, can disincentivize entrepreneurship and may indebt the practice if actual revenue is less than what is being paid out. In fact, practices today are finding it increasingly difficult to pay guaranteed salaries in light of decreased reimbursements and higher administrative costs.
Salary Plus Incentive: In a payment methodology that includes a salary guarantee plus incentive compensation, the otolaryngologist is guaranteed a minimum annual base salary paid in accordance with the practice's payroll policies and is also eligible for additional compensation based on the otolaryngologist's productivity, performance on quality metrics, or, increasingly, both. Such incentive compensation can be paid on a quarterly or yearly basis, and may be based on either net collections, gross billings, patient encounters or relative value units (RVUs), a unit of measure that reflects the time, effort intensity and technical skills required to perform a particular service or procedure. RVUs are classified as either total RVUs or work RVUs, with the latter more commonly used in compensation models. When the incentive compensation is based on production, the incentive compensation only kicks in once the otolaryngologist has produced enough to cover his or her minimum base salary. At that point, the methodology often calls for payment to the otolaryngologist of a bonus in the amount of a certain percentage of his or her collections above the minimum guaranteed salary.