The most important thing, said Ms. Garr, is to have a mindset for fair play. Create a culture that takes pride in compliance. When an office constantly reinforces that it values compliance, employees will feel safer coming forward with complaints.
And if an employee does complain about discrimination, Treat him or her like a canary in a mineshaft. Listen carefully, take concerns seriously, and reply promptly. Ask the employee to immediately report conduct that appears retaliatory.
Harassment
Harassment is a subset of laws about discrimination, said Ms. Garr. It means unwelcome conduct by employees and others and is based on the protected status described above. Calling a turban-wearing Muslim a towelhead and intimating that he and his brethren want to take over the world was one of the examples she gave. Making rude jokes about women or ethnic groups was another. She acknowledged that most funny jokes are about groups of people, but she warned about the danger of telling them in the workplace, including the widespread practice of e-mailing them.
Harassment is more difficult to define than out-and-out discrimination, which is sometimes difficult enough to prove, but in general, it has three major characteristics: It creates a hostile environment, it is pervasive, and it is usually cumulative.
When harassment occurs, it is the employer-in this case, the physician-who is held accountable-and liable for damages. It is an insufficient defense for a physician-employer to say that he or she did not personally engage in the harassment, nor did he or she know about it. An employer has a moral duty and legal obligation to know what is going on in the office and to take steps to prevent or stop any unacceptable behavior.
As with discrimination, the physician-employer must have a policy about harassment in place, including procedures for remedies and protection against retaliation. This policy must be enforced in day-to-day activities, said Ms. Garr.
Employees have a right to complain about harassment and discrimination; therefore, there must be a procedure in place to enable them to do this. And if they suffer retaliation as a result of complaining (this is common among employers, supervisors, and co-workers, said Ms. Garr), they can complain about that too-and it is usually easy to prove because the action is so blatant.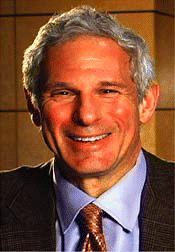 Medical offices should have written policies that detail their anti-discrimination rules and regulations.
Disability and the ADA
Carol Roberts Gerson, MD, a pediatric otolaryngologist in private practice in Chicago, said she thought that diversity in the workplace is generally a good thing. But working in Chicago, where neighborhoods are very racially and ethnically homogeneous, I can see that a physician's office might be better off reflecting the characteristics of its patients. Everyone might be more comfortable that way.