As of October 1, all audiologists who provide services to Medicare patients must use their own National Provider Identifier (NPI) on claims submitted to the Centers for Medicare and Medicaid Services (CMS). No longer can audiologists performing services under the supervision of an otolaryngologist use the otolaryngologist's NPI for billing their services.
In addition to obtaining their own NPI, all audiologists who see Medicare patients must enroll in Medicare as providers. Audiologists must obtain both NPIs and full certification as Medicare providers before Medicare will consider payment of their claims.
Although October 1 is the actual date in which these changes in audiology billing to Medicare went into effect, physicians and practices that offer audiological services have been urged since April to begin making changes issued in the transmittals by CMS that require multiple changes in the way audiology services to Medicare patients are rendered and billed.
Every other aspect of those transmittals went into effect in April, said Linda Ayers, Senior Director of Strategic Alliances at the American Academy of Otolaryngology-Head and Neck Surgery (AAO-HNS), speaking during a miniseminar on Medicare Audiology Billing at the recent annual AAO-HNS meeting in Chicago. That is something some people missed. People need to be aware of all of the elements of the transmittals and if they haven't been doing them yet, they have to do so immediately.
Among the other elements to consider are significant limitations around the use of technicians and the elimination of the use of automated computerized learning testing (otograms). For a full fact sheet on all the modifications to audiology services under Medicare billing, see www.entnet.org/Practice/upload/FAQ-for-web-082908.pdf .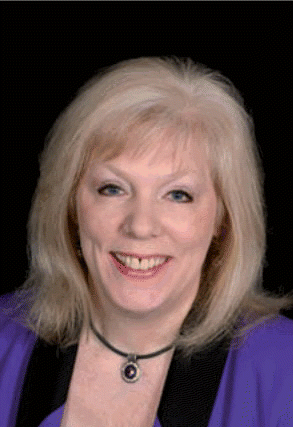 There is no doubt that holding the submission of claims will have a negative impact on the physicians' cash flow. However, CMS will backdate the effective date of the number so that those services can be billed retroactively.
-Christy Vanderbilt
Obtaining an NPI and Enrolling in Medicare
During the miniseminar, Christy Vanderbilt, CPC-Director of Business Operations and Information Systems for Oklahoma Otolaryngology Associates in Oklahoma City, and a representative of the Association of Otolaryngology Administrators (AOA), of which she is a member of the Leadership Council-provided information on how to apply for an NPI and enrollment as Medicare provider. In terms of obtaining an NPI, the process is very simple and straightforward, she said. Providers can simply complete an application on-line at the National Plan and Provider Enumeration System (NPPES) Web site at www.cms.hhs.gov/nationalprovidentstand/03_apply.asp.