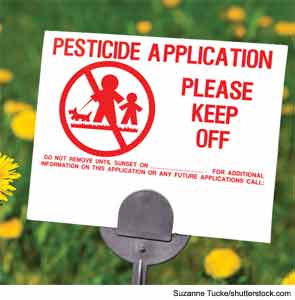 Instead of taking children away from the farm and all its attendant microbial exposures, pesticides are taking the microbes away from the farm—at least those microbes important in priming the human immune system.
Application Unclear
Karen Calhoun, MD, an otolaryngologist at Ohio State University in Columbus, said the research is not only fascinating, but it also seems to be building. "They're all raising the possibility of a connection between some exposure and food allergies," she said. Dr. Calhoun noted a recent list of causes of food allergies (Semin Immunopathol. 34:655-69. doi: 10.1007/s00281-012-0323-y). Aside from genetic influences, the list included the timing and pattern of food introduction, diet and nutrition, smoking, prematurity and low birth weight, microbial exposure and race and ethnic background.
Still, it's not clear the practitioner can apply any of these data. "There's not a whole lot of things you can tell a parent," she said. Doctors can advise them not to smoke, which is good for a whole lot of reasons beyond its potential to prevent allergic sensitization. But advice about when certain foods should be introduced has changed in recent years. The American Academy of Pediatrics, which used to have a list of foods to avoid in babies younger than 12 months, such as eggs, peanuts and dairy products, has since backed off that advice.
And while research links to probiotics being protective are equally intriguing, they cannot be translated into practice just yet. According to Cochrane Reviews, there is insufficient evidence to recommend probiotics as a way to prevent food allergies (Cochrane Database Syst Rev. Oct 17;(4):CD006475).
Some experimental treatments are being tested, said Dr. Calhoun, such as sublingual and oral therapies designed to desensitize patients. "I think we'll find a way to treat food allergies soon," she said, but there's not enough evidence now to offer it in everyday practice. For now, the only advice for managing a food allergy is to avoid the food.
For inhalant allergy, advice is similar: Avoid when possible. While over-the-counter and prescription medications can help with symptoms of allergic rhinitis, they do not affect the underlying disease.