With the rising prevalence of food allergies and their associated potentially fatal consequences, understanding the pathophysiology of food allergies along with their diagnosis and treatment remains a critical part of otolaryngologic practice.
During a miniseminar titled Food Allergy 2009: State of the Science at the American Academy of Otolaryngology- Head and Neck Surgery (AAO-HNS) 2009 annual meeting, sponsored by the Allergy and Immunology Committee, a panel of experts took on some tough issues of diagnosis and treatment that persist despite the large number of patients with food allergies that otolaryngologists see.
What Is Going On?
Patients with food allergies present with a spectrum of reactions, most of which represent a sensitivity to a given allergen through an immunological response either mediated by the immunoglobulin E (IgE) antigen or cell-mediated (see Table 1). Of these, IgE-mediated food reactions are the result of many of the most common food allergies with which patients present, such as peanut allergies.
According to Karen H. Calhoun, MD, of the Department of Otolaryngology- Head and Neck Surgery at Ohio State University in Columbus, one form of food allergy that otolaryngologists need to be aware of is an allergic reaction that involves an adverse reaction to ingesting an antigen that has cross-reactivity to a similar allergy marker (or epitope) on an inhaled antigen, such as pollen.
A common example of this, said Cecelia Damask, DO, of Lake Mary Ear, Nose, Throat and Allergy in Lake Mary, FL, is the situation in which a patient comes in with burning around the mouth. This could possibly be oral allergy syndrome, which is a common form of IgE-mediated food allergy, she said. Birch pollen is known to cross-react with the rose family fruits, especially apples. Local IgE-mediated mast cell activation results in immediate tingling of the lips and tongue.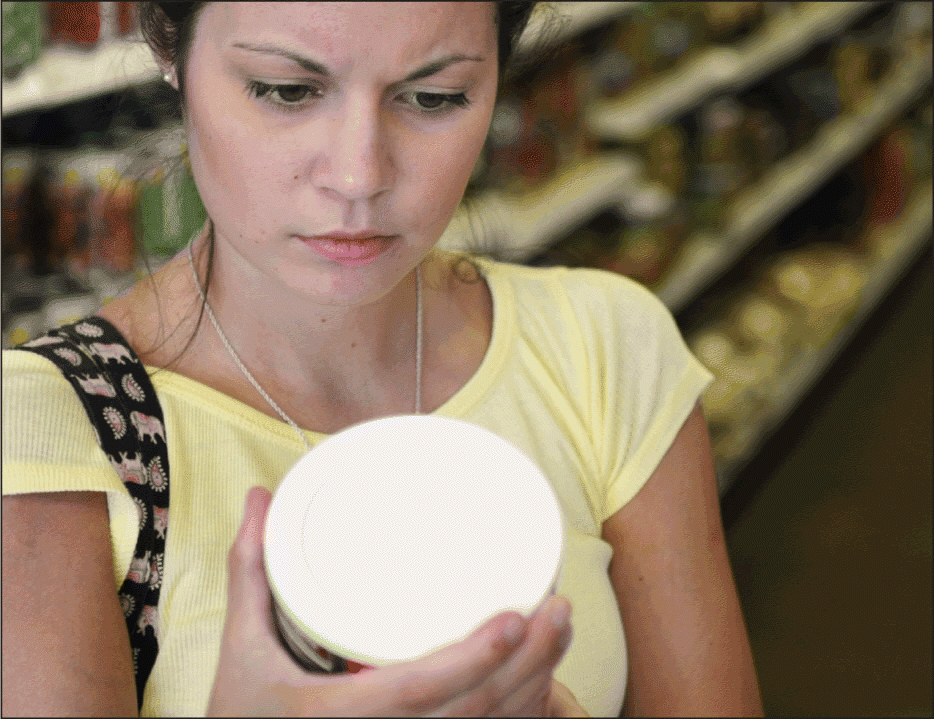 click for large version
Figure. People with allergies should read food labels carefully to look for hidden allergens.
This type or reaction occurs mainly with raw foods, said Dr. Calhoun, so most patients with oral allergy syndrome can tolerate, for example, applesauce or apple pie without symptoms.
An understanding of the different types of food allergies is important in first recognizing the possible routes of exposure as well as in making the differential diagnosis.
Art of Diagnosis
According to Richard Haydon, MD, of the Division of Otolaryngology in the Department of Surgery at University of Kentucky Chandler Medical Center in Lexington, most of the diagnostic tools available to diagnose food allergies are simple and relatively inexpensive (see Table 2.