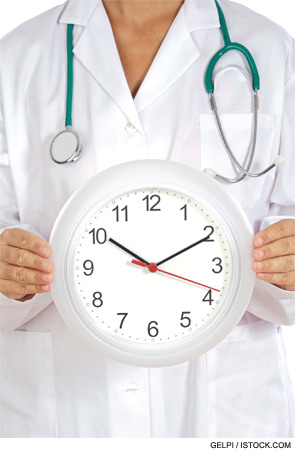 Dr. Levine said working according to strict hour limits is not a mirror of reality in the medical world.
MIAMI BEACH — Four pairs of experts squared off here on Jan. 26 at the Triological Society Combined Sections Meeting in a session of mini-debates over limits on training of residents, treatment of Zenker's diverticulum, implantable hearing aids and the best approach to oropharyngeal cancer.
In the process, presenters offered important analyses of key subjects, often while finding some middle ground.
Work-Hour Limits
Bradley Marple, MD, professor and vice chair of otolaryngology-head and neck surgery at the University of Texas Southwestern Medical Center in Dallas, argued in favor of the changing paradigms in resident duty hours. He acknowledged that the limits seem to have had no effect on medical errors made. But the data regarding their effects on other areas, including surgical experience and exam scores, have been mixed.