PQRI establishes a financial incentive for eligible professionals to participate in a voluntary reporting program. Those who successfully report a designated set of quality measures on claims (which involves a mountain of paperwork) can earn a bonus payment, subject to a cap, of 1.5% of total allowed charges for covered Medicare physician fee schedule services.
One of the things that bothered physicians was that CMS posted a letter on its Web site to Medicare beneficiaries with information about PQRI, explaining what the program is and what the implications are for patients. Physicians can choose to provide a copy to their patients in support of their participation in PQRI, but they are not obligated to do so. Neither are they obligated to participate in PQRI, which is not as roundly hated as it used to be.
The VA Model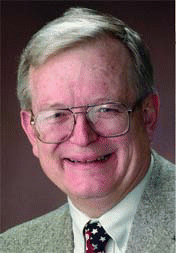 The VA now scores better than almost all other national health care institutions because Ken Kizer initiated a significant amount of institutional change.
-David Eibling, MD
David Eibling, MD, Professor in the Department of Otolaryngology Head and Neck Surgery at University of Pittsburgh Medical Center, noted that there are few evidence-based quality measures in otolaryngology, but he encouraged the audience to use those that do exist.
Pages: First | ← Previous | ... | 2 |3 | 4 | ... | Next → | Last | Single Page