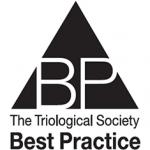 TRIO Best Practice articles are brief, structured reviews designed to provide the busy clinician with a handy outline and reference for day-to-day clinical decision making. The ENTtoday summaries below include the Background and Best Practice sections of the original article. To view the complete Laryngoscope articles free of charge, visit Laryngoscope.
BACKGROUND
There are an estimated 700,000 to 1 million transgender individuals living in the United States alone (Andrologia. 2014;46:791-795; JAMA Surg. 2019;154:159-169). Although these individuals require the same, if not a greater, level of surgical care due to the importance of gender-affirming surgery, they often require medical treatment involving cross-sex hormone therapy or medications, which block the effects of endogenous hormones. Transfeminine (male-to-female transgender) patients are typically counseled to hold medications such as exogenous estrogens due to the concern of increased risk of venous thromboembolism (VTE).
This practice is not without risks, as stopping treatment can increase dysphoria and lead to symptoms such as hot flashes and mood disruption. Indeed, recent studies have brought to light controversies regarding the appropriateness of stopping medical therapy. This review aims to answer whether or not exogenous estrogens should be stopped prior to surgery in male-to-female transgender individuals..
BEST PRACTICE
Recognizing the lack of transgender-specific evidence regarding the cessation of estrogen, the practice of discontinuing estrogen therapy for two weeks prior to surgery should be weighed against individual risk factors, mode of administration, and side effects. Robust transgender-specific prospective studies evaluating the postoperative risks and side effects of discontinuing estrogen therapy are necessary.