Given that several modalities can be used to treat a specific condition or achieve a desired objective, another classification system has been proposed that emphasizes the option to use more than one modality for a given condition. In an article published in Facial Plastic Surgery in 2005 (21:120-130), Richard D. Gentile, MD, MBA, of Northeastern Ohio University College of Medicine in Rootstown, and colleagues proposed a classification system based on two criteria: degree of wound healing or ablation and the effectiveness for specific clinical conditions. They claim that when comparing the degree of ablation and clinical conditions, the treatment options tend to show a similar pattern of choices.
Because several options may be available to treat a given condition or achieve a desired objective, Dr. Gentile and colleagues use an approach called multimodality aesthetic skin rejuvenation (MMASR) that takes into consideration both the number of different treatment modalities available and recovery time intolerance. In this approach, more than one modality may be used to treat a given problem. For example, they have found that stacking nonablative techniques together during the same treatment session enhances the effects of microdermabrasion without increased side effects, and allows the patient to reduce number of office visits required to achieve their objective.
Customize Treatment to Fit the Patient
Regardless of classification system, or whether a single or multimodality approach to skin resurfacing is used, treatment choice ultimately is about tailoring treatment to individual needs. There is no preferred treatment, said Dean M. Toriumi, MD, Professor of Otolaryngology-Head and Neck Surgery at the University of Illinois in Chicago. Selection of method depends on the patient, their skin type, and the experience of the surgeon. According to Dr. Toriumi, dermabrasion remains an effective treatment for unpigmented raised facial scars, chemical peels for fine wrinkles and some pigmentation problems, carbon dioxide lasers for fine facial wrinkles in fair-skinned patients, and pulsed dye lasers for scars and for superficial vascular lesions.
For patient with specific skin types, however, certain techniques are not recommended. Carbon dioxide laser resurfacing is not recommended in patients with darker skin, he said, adding that they can develop permanent pigmentation problems and dermabrasion is not good for younger children, as their skin may respond in a hypertrophic fashion.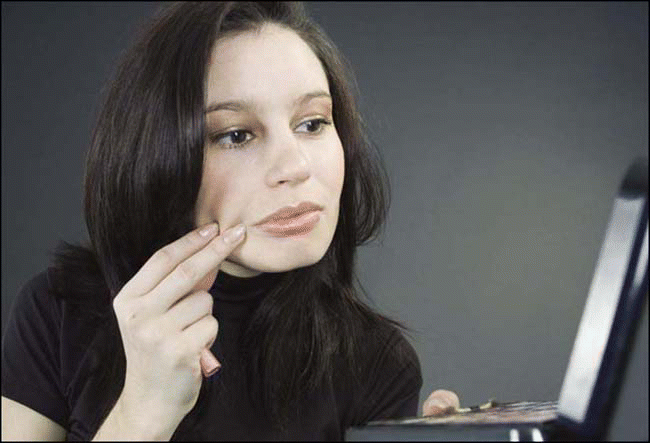 click for large version
Figure. Current techniques in skin resurfacing and rejuvenation are making it possible for more people to keep face against the travails of time. This Special Report offers some tips and caveats for otolaryngologists-head and neck surgeons who want to incorporate these techniques into their practices.
For Ira Papel, MD, President of the American Academy of Facial Plastic and Reconstructive Surgery, and Assistant Professor of Otolaryngology-Head and Neck Surgery at Johns Hopkins University in Baltimore, MD, patient skin type, age, and what a patient want to accomplish are key variables to consider when deciding on which treatment modality to choose. According to Dr. Papel, selection of treatment modality follows an incremental approach to what the patient wants. Usually, [treatment choice is] an incremental thing, he said, where you start with something very minimal and then build up over time and you stop when the patient is happy.
The general problem with some of these technologies is that they tend to become obsolete in a relatively short period of time. – Dean M. Toriumi, MD