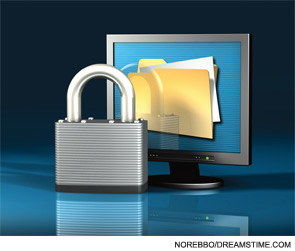 An increasing number of physicians are venturing onto the web, and, in particular, into social media. Recently, my client Dr. M was advised by a consultant to update his practice's website, create a Facebook page for his practice and join Twitter. The marketing consultant cautioned Dr. M that there are legal concerns for health care providers associated with the Internet and social media. While social media can be a beneficial marketing tool, it is important for physicians to have in place a specific media policy that addresses the proper ways to use this outreach both in and outside the workplace.
Your Website
A website is an excellent and relatively inexpensive avenue to use to brand your practice. When potential patients are looking for a physician in a particular specialty and in a specific location, many turn first to Internet search engines. Whether the search uses terms like "ENT and Dallas" or "Dr. Jack Smith, Otolaryngology and Dallas," you want your website to pop up and be viewed by the searcher. At a minimum, a practice website should include the four W's:
Who (biographical information about the physicians employed by the practice);
What (the practice's specialty);
Why (your opportunity to shine, by telling potential patients why they should select your practice); and
Where (address, telephone number, e-mail).
Tweeting, Blogging, Posting
The terms "Facebook," "Twitter" and "blog" are words no longer spoken only by teenagers. These social media outlets offer free ways health care entities and physicians can use to disseminate information and market to a new audience.
Your policy should inform employees of the risks associated with disclosing patient information.
In addition to the concerns described above and in a previous article (see, "Advertise with Caution: State laws restrict how physicians can market themselves," ENT Today, December 2010), physicians should be aware of HIPAA privacy laws when using social media. Even an inadvertent disclosure of a patient's protected health information through social media can be problematic. In April 2010, for example, a physician was reprimanded by Rhode Island's medical board and lost her hospital privileges for writing about her clinical experiences on Facebook, according to a consent order from the board. Even though the physician had no intention of revealing confidential patient information, one of her Facebook posts revealed just enough detail to allow others in the community to identify one of the patients.
Another aspect to consider is that patients often use social media to express their positive and negative views on experiences with a physician. Some of my physician clients have expressed concern that patient blogging websites are among the first few listings on search engine result pages. If the posts describe positive experiences with the physician, then the physician just obtained free publicity. Negative posts can be very disheartening for the physician, however, and could keep a potential patient from becoming an actual patient.