TORONTO – When it comes to performing surgery for obstructive sleep apnea (OSA), there are a variety of procedures that can be done, but otolaryngologists sometimes have personal preferences, and preferences can affect everything from how diagnoses are made to the type of surgery performed, often with similar end results. At the same time, some of the options available are limiting and better treatments need to be found.
These were among the issues discussed at the panel Clinical Insights in Sleep Surgery at the annual meeting of the American Academy of Otolaryngology-Head and Neck Surgery Foundation here.
Generally there is much to be learned about OSA and its causes, according to B. Tucker Woodson, MD, Professor and Chief of Sleep Medicine at the University of Wisconsin, who served as session moderator.
In all of sleep medicine our results in the way that our outcomes are, are really poor, he said during his introductory remarks. It's not from lack of skill of surgeons, but rather the fact that many available therapies just aren't perfect. Indeed, one study in the literature reported only a 50% success rate for palatal obstruction surgery.
The good news is developments in the field promise to improve and even revolutionize the approach to OSA, Dr. Woodson said.
When it comes to using continuous positive airway pressure (CPAP) in patients, data on its effectiveness are sometimes misleading. CPAP is effective only when you use it. But when you apply it to a large cohort and you include the people who aren't using it but who are supposed to use it, then it's not nearly so effective, he said.
Proper Evaluation Is Key
Panelists addressed the best way to evaluate patients with OSA, and agreed that the history and how patients report they feel is key. The actual exam is brief, but includes height, weight, and body mass index (BMI). Also determining if there are skeletal malformations, doing a nasal exam, and asking about dental extractions-which can affect the relative size of the mandible and maxilla-should all be done.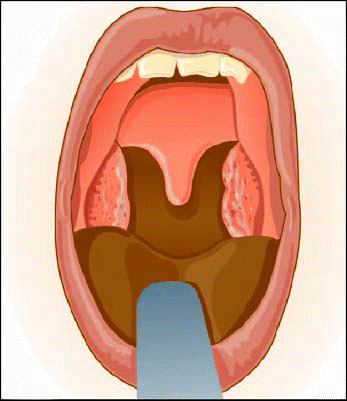 click for large version
Probably the most important part of my exam is to have patients open their mouth. I do a Friedman classification, said Samuel Mickelson, MD, from Advanced Ear, Nose & Throat Associates, in Atlanta. But counting the teeth and looking for premolars and wisdom teeth tells a lot. In my own practice, between 15 and 20 percent of patients referred to me have micrognathia, and typically have four missing premolar teeth that were extracted at about age 13, he said. Pharyngeal mirror exams are done, and a fiberoptic exam is performed with the patient in a supine position.