Recent advances such as narrow-band imaging (NBI) enhance visualization of vascular patterrns and can help practitioners to better find malignancies and premalignant changes in the esophagus, pharynx, and layrnx, said Dr. Postma. MCG is currently involved in a prospective study evaluating the use of NBI in the laryngopharynx and esophagus. The research is supported by the company that makes this optic filter technology.
For more information on recent studies on TNE indications, please see the sidebar.
Contraindications
Contraindications for TNE include a history of gastric or duodenal ulcer, said Dr. Aviv, adding that TNE does not effectively examine the affected portions of the stomach and duodenum. If patients have abdominal pain, early satiety, nausea, or a history of gastric or duodenal ulcer, they need a fully sedated esophagogastroduodenoscopy, he explained.
The use of anticoagulants, such as Coumadin or Plavix, is not a contraindication to TNE or biopsies with the 1.8 mm forceps, but the endoscopist must be certain to pass the endoscope atraumatically through the nose, noted Dr. Postma.
Advantages
One of the most significant advantages of using TNE is that it does not require sedation, which reduces the potential for adverse events, said Dr. Anderson. TNE may result only in the occasional mild nosebleed, he said.
TNE has virtually no complications, agreed Dr. Postma. Only one major adverse event, an esophageal perforation, has been reported in the literature (Zaman A et al. Gastrointest Endosc 1999;49:279-84), he explained.
In contrast, CE has been associated with multiple perforations or even deaths, said Dr. Postma. One recent study found that 67% of complications and 72% of mortalities during endoscopy with sedation were cardiopulmonary-related (Sharma VK et al. Gastrointest Endosc 2007;66:27-34).
TNE also saves time, said Dr. Anderson. The patient can come in, be examined, and discuss the findings in less than 30 minutes, he said, adding that CE with sedation requires a prolonged recovery from anesthesia.
TNE is also more cost-effective because it is performed in an office setting, said Dr. Aviv. In contrast, CE is performed in an operating room or endoscopy suite, he said.
TNE is much more affordable than CE performed transorally with sedation, agreed Dr. Postma, adding that the difference in cost is approximately $2000 per procedure. Esophagoscopy requires a longer procedure time, a recovery room, and recovery time, he and several colleagues explained in a recent paper (Otolaryngol Head Neck Surg 2008;138:411-14). Additionally, CE has associated medications, patient monitoring, and nursing costs, they wrote.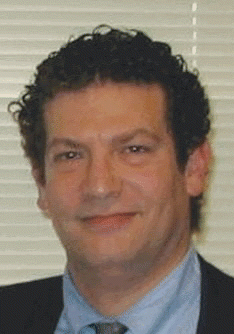 Why use conscious [intravenous] sedation? In patients with proven Barrett's esophagus, it's an endoscopic evaluation of the esophagus that is critical, so conventional endoscopy under sedation isn't necessary.
-Jonathan E. Aviv, MD
Loss in work time is also much less with TNE than with CE, said Dr. Postma. Patients undergoing TNE are able to go back to work after the exam is completed, and do not need someone to drive them to and from the procedure, thereby decreasing the secondary costs.