With the advent of fiberoptic and distal-chip scopes and other innovations, otolaryngologists are now able to perform many laryngeal diagnostic and therapeutic procedures on awake patients in the in-office setting rather than on fully anesthetized individuals in the operating room. Different laryngoscope and camera technologies allow surgeons to more easily visualize the larynx and surrounding tissue.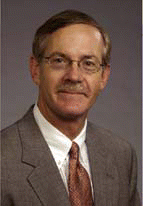 You need to take your time with topical anesthesia, and you need to let patients know everything you are going to do.
-Greg Postma, MD
Due to the accessibility of the larynx and new technology, we're able to perform a variety of procedures in the awake setting, said Adam Klein, MD, Assistant Professor in the Department of Otolaryngology and Emory Voice Center at the Emory University School of Medicine in Atlanta.
Simple biopsies, laser treatments, and injections are the most common in-office laryngeal procedures performed in awake patients, said Steven Zeitels, MD, the Eugene B. Casey Professor of Laryngeal Surgery at Harvard Medical School and the Director of the Center for Laryngeal Surgery and Voice Rehabilitation at Massachusetts General Hospital in Boston.