With the advent of fiberoptic and distal-chip scopes and other innovations, otolaryngologists are now able to perform many laryngeal diagnostic and therapeutic procedures on awake patients in the in-office setting rather than on fully anesthetized individuals in the operating room. Different laryngoscope and camera technologies allow surgeons to more easily visualize the larynx and surrounding tissue.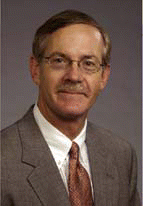 You need to take your time with topical anesthesia, and you need to let patients know everything you are going to do.
-Greg Postma, MD
Due to the accessibility of the larynx and new technology, we're able to perform a variety of procedures in the awake setting, said Adam Klein, MD, Assistant Professor in the Department of Otolaryngology and Emory Voice Center at the Emory University School of Medicine in Atlanta.
Simple biopsies, laser treatments, and injections are the most common in-office laryngeal procedures performed in awake patients, said Steven Zeitels, MD, the Eugene B. Casey Professor of Laryngeal Surgery at Harvard Medical School and the Director of the Center for Laryngeal Surgery and Voice Rehabilitation at Massachusetts General Hospital in Boston.
Diagnosis
To obtain a highly magnified visual assessment of the larynx, otolaryngologists may employ laryngeal videostroboscopy, which uses a strobe light and a specialized digital camera to visually capture individual oscillatory cycles of vocal folds, said Dr. Klein.
Physicians can also evaluate sensory functioning of the laryngopharynx in awake patients by performing functional endoscopic evaluation of swallowing and sensory testing, said Dr. Klein. This can be done utilizing liquids and food of different consistencies as well as puffs of air, he explained.
Airway conditions such as stenosis can also be evaluated with a flexible fiberoptic scope and distal-chip technology, noted Dr. Klein.
This technology also allows doctors to pass a local anesthetic and biopsy forceps through the mouth or nose and to take a tissue sample of the larynx, said Dr. Zeitels. This tissue sample will help pathologists determine whether the patient has cancer or dysplasia, he said.
Cultures of the larynx to look for infection can also be taken this way, added Dr. Klein.
To evaluate vocal fold immobility, otolaryngologists use electromyography (EMG), a test that provides information about the muscles' innervation, said Dr. Klein.
Physicians may also use EMG to target laryngeal muscles to treat spasmodic dysphonia, added Dr. Zeitels.
Laser Treatments
If a biopsy indicates that the patient has benign or precancerous lesions of the larynx, physicians may use various kinds of lasers placed in the channel of a scope to ablate or shrink them, said Greg Postma, MD, Professor of Otolaryngology and Director of the Medical College of Georgia Center for Voice and Swallowing Disorders in Augusta.