Several treatments for allergy-related disease have high-quality evidence to support them, according to panelists at a seminar in Chicago at the annual meeting of the American Academy of Otolaryngology-Head and Neck Surgery (AAO-HNS), which focused on evidence-based medicine as the model applies to allergy.
Importantly, evidence of high quality, such as randomized, placebo-controlled trials, supports certain treatments that are established and others that are newer. For example, the evidence for allergy immunotherapy desensitization is quite strong, and it is also promising for novel treatments-for instance, monoclonal antibodies such as omalizumab (Xolair) for treatment-resistant disease and desensitization therapy for aspirin-exacerbated respiratory disease (AERD).
There is a lot of misinformation that we need to try to clarify in an effort to give recommendations about how to manage patients that is based on scientific merit, said Richard C. Haydon, MD, in a phone interview. In the last 10 to 12 years, much more attention has been paid to the science behind the management of allergy patients than before. The literature and guidelines are available in many different subjects related to allergy. We are paying attention to the evidence-based literature.
Dr. Haydon, who moderated the AAO-HNS session, is Associate Professor of Surgery in Otolaryngology at the University of Kentucky in Lexington, is also the Chair of the Allergy and Immunology Committee of AAO- HNS, and is President of the American Academy of Otolaryngic Allergy (AAOA).
Aspirin Desensitization More Accessible
The new information regarding the treatment of AERD with desensitization therapy is particularly intriguing, Dr. Haydon said. AERD often occurs in people who have Samter's triad: asthma, nasal polyps, and sensitivity to aspirin.
Aspirin desensitization of AERD is a welcome breakthrough, said K. Christopher McMains, MD, Assistant Professor of Otolaryngology at the University of Texas Health Sciences Center in San Antonio. He noted that both the patients with AERD and the physicians who treat them have been frustrated by the limited options of long-term steroids and repeat surgeries to treat recurrent polyps. Other treatments have included antileukotrienes and cyclo-oxygenase-2 inhibitors, with mixed results.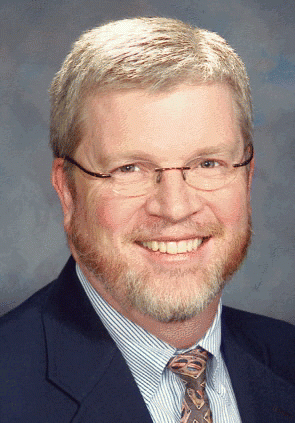 Not all evidence is created equal. The criteria of ranking evidence can help otolaryngologists in the management of allergy because we now have very specific recommendations for treating patients with immunotherapy.
-Douglas E. Dawson, MD, MS
Aspirin desensitization consists of gradual increases of oral doses of aspirin, followed by a daily maintenance dose. The treatment has historically been dangerous and therefore done only in a facility with advanced cardiac and ventilator support, with the physician at the bedside at the time of the first challenge and at the time of the first reaction.