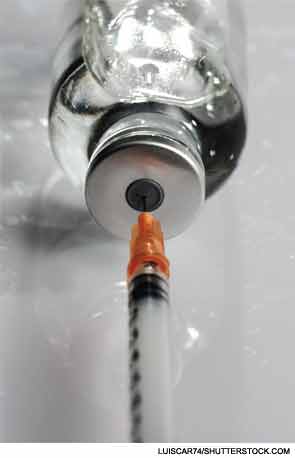 An array of experts came together in the panel discussion "HPV in Different Subsites—Clinical Importance and Effect on Therapy" to shed light on a variety of topics concerning human papillomavirus (HPV) status, including risk factors, the effectiveness of vaccinations, the use of biomarkers to predict response to cancer treatment, and guidance on treatment of adults.
Panel moderator Dinesh K. Chhetri, MD, head of the Swallowing Disorders Center at the University of California at Los Angeles, said the discussion provided an up-to-date overview of a topic that's growing in importance. "I think we should be making physicians aware of this rising HPV epidemic … how it's changing the landscape of the diseases affected, and how we should change our management as our understanding of the HPV-related diseases increases," he said.
The prevalence of HPV infections among the healthy U.S. population is only 1%, according to National Health and Nutrition Examination Survey data. But oropharyngeal cancer among men is on the rise, due largely to a rise in HPV-positive cancers, said Carole Fakhry, MD, MPH, assistant professor of otolaryngology-head and neck surgery at Johns Hopkins University in Baltimore.
The incidence of cervical cancer cases, which are largely caused by HPV infections as well, is on the decline and is expected to dip below cases of HPV-positive male and female oropharyngeal cancer cases in approximately 2025, Dr. Fakhry said.
Whom the Vaccine Helps
The incidence of HPV infection rises with a person's number of sex partners, including oral sex partners (JAMA. 2012; 307:693-703). Those most at risk of oropharyngeal cancer tend to be younger, white, married, non-smokers, and college educated.
The clearest explanation for this is that younger individuals tend to report having had oral sex at the time of their first sex act, and older age groups are less likely to report this. Additionally, whites are more likely to have performed oral sex and have more oral sex partners than other races. "The oral HPV infection [rate] is related to sexual behaviors," Dr. Fakhry said. "It's a very low prevalence, though, in the United States. Natural history studies are just starting."