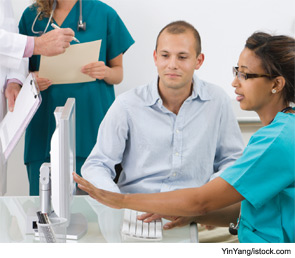 Tennant suggested providers work with their practice management system software vendors to put in writing what they will do when the code change approaches.
Otolaryngologists may be wondering for a bit longer what their next step should be now that the U.S. Department of Health and Human Services (HHS) has announced in a Feb. 16 news release its intent to delay the October 2013 implementation of the 10th revision of the International Statistical Classification of Diseases coding system (ICD-10).
"The problem for everybody is that this message out of HHS was anything but definitive," said Robert Tennant, a senior policy advisor with the Medical Group Management Association (MGMA) in Washington, D.C. "It didn't say we are definitively delaying 12 months, 18 months, 24 months. There are a number of options for the government here, and each one of them will have a different impact on an ENT practice."
Tennant added the federal government could ultimately decide to delay for a short term, push implementation back several years or set up staggered effective dates for health care plans, clearinghouses, hospitals and private practices. MGMA is pushing for a delay until a pilot project on the use of the new code set can be completed and a cost-benefit analysis can be undertaken to show if the changeover would help practices.
"We have consistently asked for pilot tests to drill down and understand how this code set change impacts physician practices," he said. "A pilot will give us a better sense of what we, as stakeholders, need to do to get ready." The HHS decided to delay the implementation date after outcry from many physicians and the American Medical Association. According to a Feb. 16 statement from the AMA: "The timing of the ICD-10 transition could not be worse for physicians as they are spending significant financial and administrative resources implementing electronic health records in their practices and trying to comply with multiple quality and health information technology programs that include penalties for noncompliance."
As of press time, the HHS has not yet announced the next step.
Tennant cautioned otolaryngologists not to spend money now for coding workshops and online courses that are based on a compliance date this is likely to change. He suggested providers work with their existing practice management system software vendors to put in writing what they will do when the code change approaches.