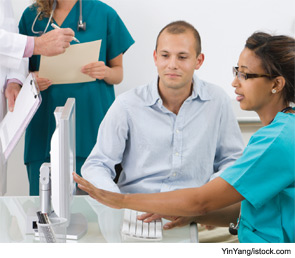 Tennant suggested providers work with their practice management system software vendors to put in writing what they will do when the code change approaches.
Otolaryngologists may be wondering for a bit longer what their next step should be now that the U.S. Department of Health and Human Services (HHS) has announced in a Feb. 16 news release its intent to delay the October 2013 implementation of the 10th revision of the International Statistical Classification of Diseases coding system (ICD-10).
"The problem for everybody is that this message out of HHS was anything but definitive," said Robert Tennant, a senior policy advisor with the Medical Group Management Association (MGMA) in Washington, D.C. "It didn't say we are definitively delaying 12 months, 18 months, 24 months. There are a number of options for the government here, and each one of them will have a different impact on an ENT practice."
Tennant added the federal government could ultimately decide to delay for a short term, push implementation back several years or set up staggered effective dates for health care plans, clearinghouses, hospitals and private practices. MGMA is pushing for a delay until a pilot project on the use of the new code set can be completed and a cost-benefit analysis can be undertaken to show if the changeover would help practices.
Pages: 1 | 2 | Single Page