A meta-analysis of the literature suggests that oncologic and voice quality results are similar if patients with early-stage glottic cancer are treated with either transoral laser surgery or external beam radiotherapy.
The optimal treatment for early-stage glottic cancer remains controversial, said Manish D. Shah, MD, MPhil, a resident in the Department of Otolaryngology-Head and Neck Surgery at Sunnybrook Health Sciences Centre at the University of Toronto. There appears to be similar oncologic control with external beam radiotherapy, open partial laryngectomy, and transoral laser surgery. The five-year locoregional control is around 90 percent.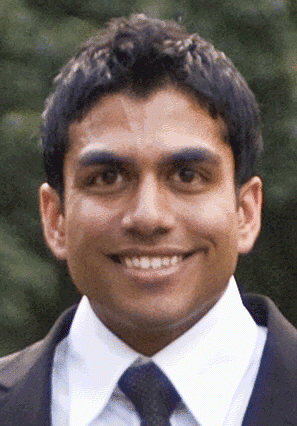 Doctors should consider the potential morbidity of treatment and cost and utilization of health care resources and patient preference in considering which treatment would work best in each individual.
-Manish D. Shah, MD, MPhil
In a presentation during the 111th annual meeting of the Triological Society, conducted in conjunction with the Combined Otolaryngology Spring Meeting, Dr. Shah described how his research team evaluated dozens of reports and articles in attempting to compare clinically meaningful outcomes of laser and radiotherapy regimens.
| | |

Next →

|
Single Page