Every otolaryngology group needs a chance to evaluate its organization outside the frenetic pace of day-to-day patient care. A practice retreat provides the opportunity to assess your operations, examine your mission and conduct strategic planning in a setting where physicians are relaxed and undistracted.
"A practice retreat provides a predetermined, committed period of time to discuss the future of the business," said Jolene Eicher, COO of Advanced ENT and Allergy, a 14-physician practice in Louisville, Ky. Eicher also serves as executive advocate for the Association of Otolaryngology Administrators (AOA).
"No matter what their size, practices need to do some form of strategic planning," added Reed Tinsley, a certified public accountant and healthcare consultant based in Houston, Texas. "Practices that are not proactive are guaranteed to lose money in the future."
A period of tremendous growth or change, such as doubling your group's size or constructing a satellite facility, might also serve as the impetus for a practice retreat. When Kevin Watson joined Colorado ENT and Allergy several years ago as administrator, he encouraged the Colorado Springs-based practice to hold annual retreats because the physicians wanted to grow the practice. The retreats helped the group construct a plan and establish a timeline to merge with another local practice, a goal that was achieved this year. "The merger wouldn't have happened if we had not conducted a strategic planning retreat and decided that [this] approach was our way forward to position ourselves for the changes coming in health care," Watson said.
Facilitator Sets the Tone
The first step to planning a retreat is to select a facilitator. Although some practices use their administrator, experts agree that an outside consultant adds impartial, fresh eyes to the process, especially for a group's initial retreat. If the administrator is tasked with guiding the agenda, he or she can't truly participate in the discussion. "The administrator needs to be free to think, dialogue and brainstorm with the rest of the team," Eicher said.
Additionally, "someone needs to bring up the touchy issues," said Tinsley. If high turnover is a problem, and a physician or administrator is responsible for staff departures, the issue may be "glossed over" unless an outsider facilitates the discussion.
A skilled retreat leader also adds value by ensuring that your meeting stays focused on the relevant strategic planning topics, thus making sure that everyone's time, energy and money aren't wasted. "The objective of an outside facilitator is to control the meeting, keep the meeting moving forward, manage personal agendas and lead the physicians to the development of an executable plan: a set of goals, strategies and tactics," said Michael McCaslin, a principal at Health Care Team at Somerset CPAs in Indianapolis.
Do Your Homework
To set the agenda, the administrator or outside consultant should meet with the physicians and key practice leaders several months before the retreat date to discuss their goals and concerns for the upcoming year (see "Pre-Retreat Questions").
Physician feedback during these planning sessions dictates whether your agenda can be managed during a half-day meeting or will require a more intensive full-day or weekend meeting. For example, Eicher suggested, an agenda might include:
Reviewing the status of goals established at your previous retreat;
Creating new goals and assigning tasks for the next 12 to 24 months;
Reviewing productivity and utilization data from the past year;
Conducting a five-year analysis of anticipated changes to the business, including hirings, retirements and expansions; and
Reviewing and recommitting to your code of conduct.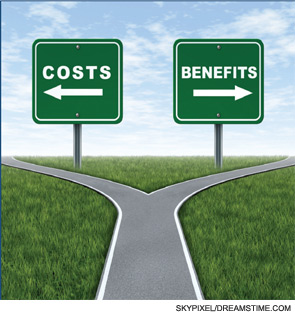 Unless you limit your discussion to a single large topic, such as a proposed merger or the establishment of an ambulatory surgery center, your agenda also should incorporate items that resurface during monthly meetings.
To further prepare for the retreat, the facilitator should review the group's financial and operational data. This analysis might suggest the need for additional topics, such as strategies to improve efficiency, gain better control of costs, add customer value or attain market leadership. For example, the facilitator may want to survey local primary care groups about their perceptions of your practice and share those results at the retreat.
Max Reiboldt, president and CEO of The Coker Group in Alpharetta, Ga., conducts a one- to two-day on-site review to prepare a group for a retreat, then summarizes his findings in a report that drives the agenda items for the retreat and provides the physicians with specific takeaways and assignments. "You have to hone in on the issues that are relevant to the specialty," Reiboldt explained. In otolaryngology, practices should consider whether to incorporate an allergy component, sleep studies or cosmetics. "An outside party with experience on a national scale can facilitate that discussion much better than someone from inside the practice," he said.
Don't spread yourself too thin, however, or you'll accomplish little of value. "The facilitator will help to differentiate between topics that belong in a strategic planning session versus those that belong in an executive committee or an ad hoc committee," said McCaslin, who has facilitated 25 practice retreats this year. Typically, he structures retreat agendas to cover key topical areas, including mission/vision/values, physician issues, growth strategies, alignment opportunities, quality measures, operations excellence and facilities planning.
Select a Venue That Fits Your Group
Once you define the scope of the agenda, select an appropriate venue. To limit distractions, suitable locations may include a local restaurant, hotel meeting room or conference center. For large groups, consider a facility large enough to break into subgroups. "Select a location close enough that someone could get home in case of an emergency but far enough away from everyday life that it would require an emergency for someone to leave," Eicher said. "Get another practice to cover your calls."
Attendance should be mandatory. A practice retreat doesn't work unless all of the partners and employed physicians commit to attending the entire meeting, sources agreed. Whether to include other participants depends on the size of your group. Typically, the practice administrator and the group's legal or tax adviser also attend. Some practices also include physician assistants and top-line managers such as the chief financial officer and clinical nurse manager.
Conclude the retreat with an action plan that provides the group with achievable goals and objectives and an implementation timetable that is specific and measurable. The list should include the issues, actions required, responsible parties, resources needed and due dates. "Your action plan becomes a permanent agenda on your monthly meetings, and you should make progress on that action plan," Tinsley said. "A strategic planning retreat is the glue that holds the process together."
Once a group has conducted annual retreats for several consecutive years and mapped an effective strategic plan, future retreats can be scheduled every two to three years, Watson added. "At that point, incorporate those annual goals into your partnership or executive committee meetings," he said.