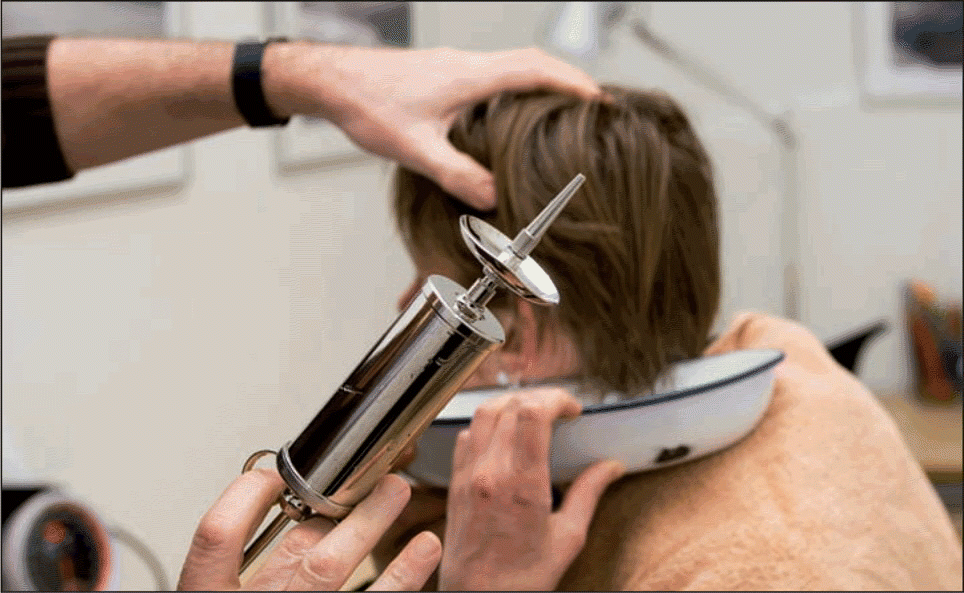 click for large version
Figure. The new AAO-HNS guidelines include a recommendation for professionals to use cerumenolytic agents, irrigation, or manual removal other than irrigation to extract cerumen.
Topic Selection
The first step to developing clinical practice guidelines is soliciting, selecting, and prioritizing potential topics, said Dr. Rosenfeld.
An AAO-HNS Guideline Development Task Force (GDTF) is in charge of picking topics, explained Jenissa Haidari, MPH, Senior Manager of Quality Improvement at the AAO-HNS in Alexandria, VA.
Members from various other otolaryngological sister societies all participate, said Dr. Rosenfeld. Developing guidelines is a formal process by which members of these various groups can submit an application form stating what potential clinical topics that they think should be addressed and new guidelines would improve public health, he explained.
Pages: First | ← Previous | 1 |2 | 3 | ... | Next → | Last | Single Page