Dr. Nathan and her colleagues took a mobile screening unit to a homeless shelter in Shreveport this year. Overall, Louisiana has a much higher rate of oral tobacco and alcohol use when compared with the rest of the country, said Dr. Nathan, adding that these habits seem to be increasing in adult minority populations and teenagers in the state.
The mobile unit was originally established as part of the cancer center's Partners in Wellness health program, which offers free screening for prostate, colorectal, breast, and cervical cancers to financially qualified uninsured or underinsured individuals. In addition to Dr. Nathan, clinical coordinator Teresa Harris, a nurse practitioner, and two residents helped to organize use of the mobile unit for oral, head and neck cancer screening.
With the unit, Dr. Nathan and her colleagues screened 54 people at the homeless shelter, and 22.2% had suspicious lesions. In contrast, at the LSU cancer center this year, 116 people were screened and 14.6% were found to have suspicious lesions. Data are not yet available on how many participants at either location pursued follow-up care.
Dr. Nathan also brought literature about tobacco cessation to the homeless shelter. The main goal was to educate them about tobacco and alcohol use and their causative role with head and neck cancer, she said.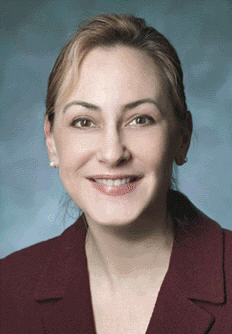 In Baltimore, high-risk neighborhoods are just a stone's throw away from Johns Hopkins, but it is still challenging to capture those residents for screenings.
-Christine Gourin, MD
Future plans for the program include buying physician headlights, otoscopes, and nasal speculums with grant money from the American Head and Neck Society, said Dr. Nathan.
Ideally, we'd like to choose a different homeless shelter every year and educate a different patient population, said Dr. Nathan.
Charles Moore, MD, Assistant Professor of Otolaryngology at Emory University, is also taking oral, head and neck cancer screening to underserved urban populations, which include the homeless.
While working at Emory University's Grady Memorial Hospital, which provides care primarily to an indigent population in Atlanta, Dr. Moore saw a number of patients come into the hospital with head and neck cancer that had progressed to the point of limited options.
The rates of oral, head and neck cancer were about the same as in the general population, but patients were not finding early access to screening and care, explained Dr. Moore, who is also Chief of Service in Otolaryngology at the Grady Health System and Co-Director of the Center for Cranial Base Surgery.