ORLANDO, FL-Heading into the real world of practice after completing residency is a daunting task, fraught with perils. Will you get into a practice you like? Will there be sufficient support staff? How can you ensure that your finances will be managed accurately and honestly?
These are some of the areas described by Kim Pollock, RN, MBA, a practice management consultant at Karen Zupko & Associates Inc., who spoke at the recent annual Combined Otolaryngology Spring Meeting in a session organized by the American Rhinologic Society (ARS).
The session was a novel venture for the ARS because this is the first time we've organized an administrative session, said moderator Seth Brown, MD. This sort of nonclinical session should give physicians good practical information they can use to help them in their practice.
According to Ms. Pollock, the key practice management steps new otolaryngologists need to take before entering a practice can be reduced to five key points:
Get it in writing.
Code your own services.
Understand rights and responsibilities.
Measure your success.
Keep your eye on the ball.
Of course, there are details involved with each of these points.
Get It in Writing
When it comes to getting it in writing, Ms. Pollock was alluding to the need for a good, detailed contract. Make sure you have a written contract with the group that spells out everything-from benefits, to compensation, to where you're going to practice, how many satellite offices, what hospitals you're going to have privileges in. I mean every detail, she said.
Along with this, it is important to understand the practice culture. Some practices are more structured and political than others. For instance, some have physician and staff service standards in writing, a physician governance structure, and even have disciplinary action for physicians who don't behave appropriately. In others, physicians seem to do their own thing.
Try to really understand the practice culture, and interview people outside of that practice-at the hospital, referring physicians, she said. She also suggested doing operational due diligence. Find out what kind of support staff are available, will there be a nurse, and how are appointments made.
It is also worth hiring a lawyer to review the contract that is offered. However, it should be an attorney that you hire, not the attorney for the practice that you're joining, she said.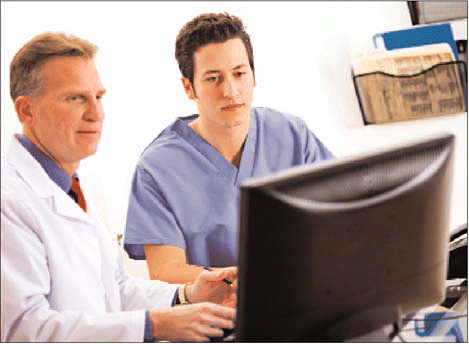 click for large version
Figure. Understanding the practice culture, policies, and procedures is important for a physician beginning work in a medical practice.
Code Your Own Services
Physicians should code their own services. Ms. Pollock encouraged participants to attend coding courses offered by the AAO-HNS and other societies. The top four categories of codes that otolaryngologists should learn are evaluation and management services (office visits or hospital services-i.e., nonsurgical services), office procedures (nasal endoscopy, sinus debridements, etc.), surgical services, and modifiers.