Several treatments for allergy-related disease have high-quality evidence to support them, according to panelists at a seminar in Chicago at the annual meeting of the American Academy of Otolaryngology-Head and Neck Surgery (AAO-HNS), which focused on evidence-based medicine as the model applies to allergy.
Importantly, evidence of high quality, such as randomized, placebo-controlled trials, supports certain treatments that are established and others that are newer. For example, the evidence for allergy immunotherapy desensitization is quite strong, and it is also promising for novel treatments-for instance, monoclonal antibodies such as omalizumab (Xolair) for treatment-resistant disease and desensitization therapy for aspirin-exacerbated respiratory disease (AERD).
There is a lot of misinformation that we need to try to clarify in an effort to give recommendations about how to manage patients that is based on scientific merit, said Richard C. Haydon, MD, in a phone interview. In the last 10 to 12 years, much more attention has been paid to the science behind the management of allergy patients than before. The literature and guidelines are available in many different subjects related to allergy. We are paying attention to the evidence-based literature.
Dr. Haydon, who moderated the AAO-HNS session, is Associate Professor of Surgery in Otolaryngology at the University of Kentucky in Lexington, is also the Chair of the Allergy and Immunology Committee of AAO- HNS, and is President of the American Academy of Otolaryngic Allergy (AAOA).
Aspirin Desensitization More Accessible
The new information regarding the treatment of AERD with desensitization therapy is particularly intriguing, Dr. Haydon said. AERD often occurs in people who have Samter's triad: asthma, nasal polyps, and sensitivity to aspirin.
Aspirin desensitization of AERD is a welcome breakthrough, said K. Christopher McMains, MD, Assistant Professor of Otolaryngology at the University of Texas Health Sciences Center in San Antonio. He noted that both the patients with AERD and the physicians who treat them have been frustrated by the limited options of long-term steroids and repeat surgeries to treat recurrent polyps. Other treatments have included antileukotrienes and cyclo-oxygenase-2 inhibitors, with mixed results.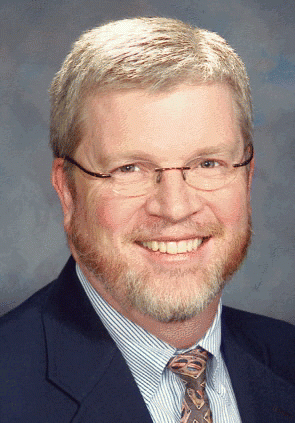 Not all evidence is created equal. The criteria of ranking evidence can help otolaryngologists in the management of allergy because we now have very specific recommendations for treating patients with immunotherapy.
-Douglas E. Dawson, MD, MS
Aspirin desensitization consists of gradual increases of oral doses of aspirin, followed by a daily maintenance dose. The treatment has historically been dangerous and therefore done only in a facility with advanced cardiac and ventilator support, with the physician at the bedside at the time of the first challenge and at the time of the first reaction.
However, new research has shown that inpatient treatment is necessary for patients with risk factors such as beta-blocker use and recent myocardial infarction, as well as any other medical condition or drug treatment that would make the management of severe asthma or anaphylactoid reaction difficult. Such conditions would include severe asthma as well as a history of severe or life-threatening reactions to either aspirin or other nonsteroidal anti-inflammatory drugs (NSAIDs). Outpatient desensitization is possible if the following conditions are met:
A physician experienced in the assessment and treatment of patients with acute, severe asthma exacerbations is immediately available.
Medically qualified personnel with such experience are available to monitor the patient.
At least one of these personnel can be dedicated solely to the individual patient being treated for the full course of desensitization.
Resuscitation equipment is available.
The increased availability of aspirin desensitization, with the outpatient setting option, is exciting because this is a way of treating patients that is holistic and systemic, said Dr. Haydon.
Monoclonal Antibodies Show Potential
Monoclonal antibody therapy for allergic disease is an example of a new approach for which high-quality evidence is accumulating, Dr. Haydon said in his own presentation. At this point, there is only one FDA-approved monoclonal antibody of a disease relevant to otolaryngology, he said in reference to omalizumab (Xolair). Omalizumab is an antibody that is specific to immunoglobulin E (IgE), the molecule involved in allergic reactions. The goal is for omalizumab to bind with the body's IgE before an allergic reaction can develop. Currently, omalizumab is approved only for the treatment of asthma, although high-quality trials are showing that it may also be effective for rhinitis and for peanut allergy.
Dr. Haydon said that other monoclonal antibody therapies may also control allergic disease, including those approved for other indications. Examples are tumor necrosis factor (TNF) inhibitors that are approved for rheumatoid arthritis, such as infliximab (Remicade) and etanercept (Enbrel). Additionally, investigational agents are still in the pipeline. Monoclonal antibodies change the immune system in a natural and nondestructive way, so that we can combat the immunologic disorders that cause allergies and other immunologic disease, Dr. Haydon said in his interview. They interact with proteins and are therefore large molecules. Conventional allergy therapies such as antihistamines are small molecules and are therefore excreted quickly. Monoclonal antibodies recognize an enemy, a specific protein. They recognize a template, and only that template.
The most common monoclonal antibodies, such as omalizumab, have been humanized after having been removed from mouse models. Although the mouse genetic material has been removed, some investigators are exploring ways to bypass the mouse model and therefore reduce the potential for allergic reactions in susceptible individuals, according to Dr. Haydon.
There is a lot of evidence-based data on the treatment of allergic disease, said panelist Douglas E. Dawson, MD, MS, an otolaryngologist in private practice in Muscatine, IA. In this seminar we wanted to look at new approaches in allergy and present the evidence-based medicine focused on these approaches, he said in a phone interview.
He said the seminar was timely because several aspects of allergy and immunology research have recently been subjected to evidence ranking. In addition to advances in allergy treatment, Dr. Dawson noted the progress in immunology, as presented in the seminar by Dr. McMains.
Vaccine Update
In his presentation, Dr. McMains noted that the vaccine against human papillomavirus (HPV) (Gardasil) has been proven effective and is now approved as a prevention against HPV, strains of which are a major risk factor for cervical cancer. Interestingly, though, the vaccine approach has been disappointing against human immunodeficiency virus (HIV).
The seminar was a reminder that not all evidence is created equal, Dr. Dawson said. The criteria of ranking evidence can help otolaryngologists in the management of allergy because we now have very specific recommendations for treating patients with immunotherapy. When subjected to evidence ranking in a meta-analysis funded by the federal Agency for Healthcare Research and Quality, the evidence in favor of allergy immunotherapy received the highest possible grading. The study provided a foundation for the Second Update of the Practice Parameter for Allergen Immunotherapy (2003, 2007, respectively).
The evidence-based model can be used to educate patients so that they can more astutely assess information that they encounter regarding allergies, particularly in the area of complementary and alternative medicine, Dr. Dawson said. You can help patients gauge the quality of the information, he said. He noted that guidelines give the patient concrete evidence that can help them be players in treatment decisions. They can then be more confident that their medication has been proven to have a good chance of helping them.
To Reach ENT Today
For Editorial, Permissions, or
Publishing Matters:
ENT Today
Lippincott Williams & Wilkins
333 7th Avenue, 19th Floor
New York, NY 10001
Phone: (646) 674-6544
Fax: (646) 674-6500
For Advertising Sales:
Martha McGarity
Lippincott Williams & Wilkins
333 7th Avenue, 19th Floor
New York, NY 10001
Phone: (646) 674-6535
Fax: (646) 674-6502
martha.mcgarity@wolterskluwer.com
©2009 The Triological Society