Management of laryngeal cancer with a laser has grown from a treatment strategy once derided as malpractice to a cornerstone that has become replete with complex considerations for laryngeal surgeons, according to panelists who discussed the history and the future of the use of the laser to treat throat cancer.
But it is a strategy that has proven to be oncologically safe, as evidenced by multiple studies discussed by the group in a series of presentations that together formed a kind of tribute to the technology and those who have honed it.
Since the first treatment of a lesion on the larynx-a procedure first described in 1886, which involved a mirror and topical anesthesia with propane-the process has been highly fine-tuned, but it now presents more questions for the surgeons.
Every advancement since the direct laryngoscope in the meantime has historically enhanced surgical precision, said James Burns, MD, the moderator of the panel. So from about the 1920s on, improvements in general anesthetics, the introduction of the operating microscope in the 1960s, and the expanding use of lasers from the 1970s on have contributed to current treatment strategies of larynx cancer. So the question becomes: Is endoscopic management of laryngeal cancer oncologically safe?
Should the procedure be total or partial? How much of a role should preservation of voice function play and how should the prospects for voice function be analyzed? What is the role of imaging, and how should the patient be staged? What should be done surgically and what should be attempted through radiation therapy?
The devil is in the details a bit here, said Dr. Burns, a laryngeal surgeon at the Center for Laryngeal Surgery and Voice Rehabilitation at Massachusetts General Hospital and an Assistant Professor in the Department of Surgery at Harvard Medical School.
Gady Har-El, MD, Chairman of the Department of Otolaryngology-Head and Neck Surgery at Lenox Hill Hospital in New York, emphasized that there might be too much of an attempt at times to put off surgery and try to preserve voice function with radiation, when immediate surgery might yield good results as well.
If you look at statistics, including those from the American Cancer Society, you will see that there's actually no improvement in survival rates from laryngeal cancer, he said.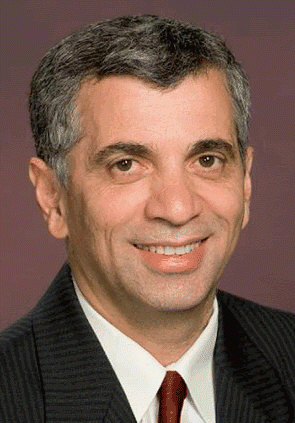 [Laser surgery results are] always better than what I expected-the patients are happier. The bottom line is maybe I need to change my expectation for this procedure.
-Gady Har-El, MD
He said that treatment methods that delay surgery might be too risky, with too many physicians saying, Let's try to preserve function, let's try to preserve the larynx, and if it doesn't work, we'll do the surgery.