Additionally, physicians should be aware that congenital hemangiomas do not respond to steroids, said Dr. Bauman. Congenital hemangiomas differ from infantile hemangiomas in that they are present at birth and sometimes have a distinctive appearance with a halo of normal appearing skin that slopes upward toward the border of the hemangioma.
Congenital hemangiomas are divided into rapidly involuting lesions (RICH), which resolve during the first year of life, and noninvoluting hemangiomas (NICH), which do not resolve, said Dr. Bauman. The diagnosis is not always clear, but infantile hemangiomas express glucose 1 transporter protein (glut-1 positive), whereas congenital hemagniomas do not, she said.
Corticosteroids remain the standard of care, but researchers are actively investigating a potential new treatment. A recent French study of 11 children summarized in a short communication to the New England Journal of Medicine (2008;358:2649-51) has generated some interest in the use of propranolol for hemangiomas, noted Dr. Siegfried.
Researchers described two children with hemangiomas who received corticosteroids but were given propranolol at 2 mg/kg of body weight per day to address either obstructive hypertrophic cardiomyopathy or increased cardiac output. After receiving propranolol, their hemangiomas improved. Investigators gave propranolol to nine more children with hemangiomas, and all experienced a change in tumor color, from red to purple, and a softening of the lesion within 24 hours.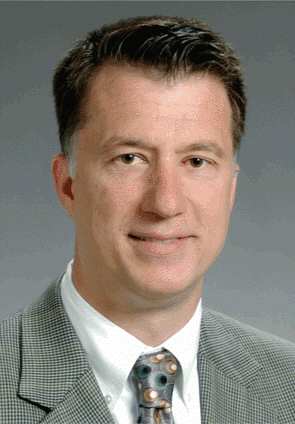 We've done dozens and dozens of procedures with OK-432 and never had a complication due to its use.

-Joseph E. Kerschner, MD
Vasoconstriction, decreased expression of vascular endothelial growth factor (VEGF) and basic fibroblast growth factor (BFGF), and apoptosis of capillary endothelial cells may explain the therapeutic effect of propranolol, wrote the study authors.
The French study looks promising, but we don't have enough data to make propanolol a first-line drug, said Dr. Siegfried, who along with several colleagues, wrote a response to the study (NEJM 2008; 359:2846-7). The authors of the paper didn't have space to talk about how to use the drug, she said, adding that the dosing described could cause bradycardia, hypotension, or sustained hypoglycemia, the last of which has been associated with seizures or cerebral palsy in infants.
In their letter, Dr. Siegfried and her colleagues described a propanolol protocol that includes a baseline echocardiogram and either 48-hour hospitalization or home nursing visits to monitor vital signs and blood glucose levels. Propranolol is given every eight hours, with a starting dose of 0.16 mg/kg. The dose is incrementally doubled to a maximum of 0.67 mg/kg/dose or 2.0 mg/kg daily, if the patient has normal vital signs and glucose levels. The drug is then be tapered over a two-week period.