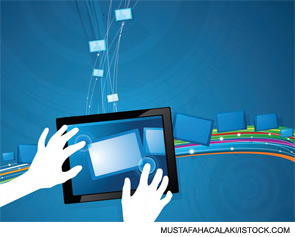 If you think your patients are finding your otolaryngology practice by looking in the Yellow Pages, think again. Increasingly, patients are deciding which physician to call by visiting the web and reading feedback on sites like vitals.com, healthgrades.com, lifescript.com and drscore.com.
So far, independent rating sites such as yelp.com and citysearch.com are largely restricted to restaurant reviews, but expect that to change rapidly as well, said Peter Ericson, president of The Complete Website, LLC, a Grantham, N.H., website developer and social media strategist. Yelp.com already has nearly as many health and medical categories as shopping or restaurant listings.
The increasing presence of physicians on multiple ratings and social media sites presents both opportunities and challenges for otolaryngology practices. The availability of information about your practice at the click of a mouse may allow you to reduce marketing and advertising budgets. On the other hand, incorporating social media into your practice can backfire if you don't adopt policies about online use and monitor your presence on the web.