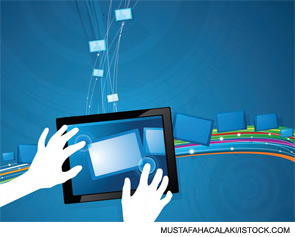 If you think your patients are finding your otolaryngology practice by looking in the Yellow Pages, think again. Increasingly, patients are deciding which physician to call by visiting the web and reading feedback on sites like vitals.com, healthgrades.com, lifescript.com and drscore.com.
So far, independent rating sites such as yelp.com and citysearch.com are largely restricted to restaurant reviews, but expect that to change rapidly as well, said Peter Ericson, president of The Complete Website, LLC, a Grantham, N.H., website developer and social media strategist. Yelp.com already has nearly as many health and medical categories as shopping or restaurant listings.
The increasing presence of physicians on multiple ratings and social media sites presents both opportunities and challenges for otolaryngology practices. The availability of information about your practice at the click of a mouse may allow you to reduce marketing and advertising budgets. On the other hand, incorporating social media into your practice can backfire if you don't adopt policies about online use and monitor your presence on the web.
Social Media
Kevin Watson, administrator of Colorado Otolaryngology Associates, PC, in Colorado Springs, uses social media as a form of "free advertising." He's created a Facebook page for the practice and is debating whether to add a Twitter account. Practices shouldn't establish an online presence until they're prepared to maintain them, he said. "It's OK to have a page, but unless you're continually updating it, people aren't looking at it," Watson told ENT Today. "That's how Twitter works. If you're not sending tweets, people aren't paying attention to you." Unlike a typical advertising or promotional campaign, "you have to commit for a year or more to build traction," Ericson said. "But once you get there, you have an incredibly efficient communications vehicle."
Watson is still tweaking the Facebook page, but "at some point, I'm going to put a sign at the check-out desk saying, 'Look for our Facebook page online and become a fan of ours on Facebook,'" he said.
Social networking sites such as Facebook, LinkedIn and YouTube each attract different types of users, according to Ericson. Practices can use sites not only to connect with patients but also to educate and mobilize them.
Twitter, for example, can be used to broadcast an opinion, about local or state legislation, for instance, or fill an open appointment slot later in the day. Facebook fan pages help to build traffic and provide feedback to the practice. LinkedIn, an online business networking tool, can be used for professional discussions with other otolaryngology practices or to recruit staff.